10/04/2018
At the end of December 2017, SNCF launched its new online booking platform, www.oui.sncf, after a complete overhaul of its platform www.voyages-sncf.com, one of the first e-commerce sites in France1. At the heart of the digital overhaul, SNCF chose to change domain names and to communicate with its own custom Internet extension.
The French railway board's new Oui brand was chosen for its possible association with the existing .sncf domain name.  Without a custom extension, the group could not choose or communicate with the short and easily remembered brand name. In so doing, while developing new services, the SNCF can promote ​​its brand in a new and innovative way through the .sncf TLD. Caroline POLLET, sncf.com Brand content manager, tells us more.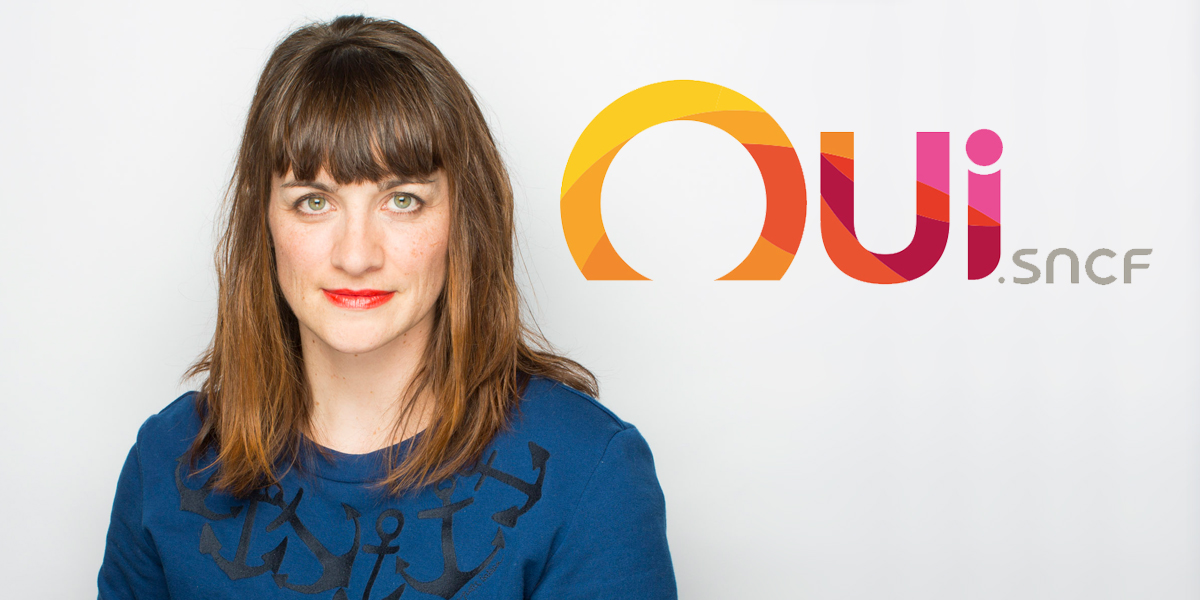 Why did you register your extension?
In 2012, the SNCF wanted to position itself on the .brand extension, seeing it as a formidable communication lever. We had been streamlining our portfolio 22 of brands since 2011. The .sncf brand TLD was a good way of boosting ownership of the communication around the SNCF brand. It was also an opportunity for our image and value: SNCF is an innovation brand, and we did not want to miss the opportunity of being a pioneer in the field.
What are the results so far?
The extension has allowed us to create simple URLs, that are easily remembered, for services in line with the company's new promises. The deployment began in December 2017 with the redesign of voyages-sncf.com as OUI.sncf. Since then, we have registered other URLs under the .brand TLD for services eagerly awaited by our customers such as Wi-Fi on board our trains (wifi.sncf and wifiter.sncf).
We are currently considering several uses:
The creation of campaigns or pages aimed at particular target publics, such as journalistes.sncf, étudiants.sncf, jeunes.sncf, and so on.
The promotion of essential services such as railway stations: stations.sncf
Communication around internal processes such as that for railway athletes: athletes.sncf
Communication on important cultural programs or events, such as our partnerships around crime novels in France: polar.sncf.
What are your tips for a brand that wants to register its .brand TLD?
First of all, a coherent branding system should be defined: the .brand TLD must serve the overall strategy of the brand and the company.
Then you have to find the right moment, the right opportunity to get started. For example, you can use the redesign of your digital environment to communicate about your new digital identity.
Finally, governance is also crucial for the project: convincing and bringing on-board Excom sponsors to ensure easy deployment; exchanging and co-steering with all the units in your group; and anticipating the financial and legal issues with the departments concerned.
Brand extensions provide multiple levers for rethinking a company's digital strategy. At Afnic, we have been lucky enough to support some fifteen clients in implementing their ambitious projects. That support role has allowed us to identify the wide range of opportunities that a custom brand extension can create, and understand the issues facing the organizations that embark on such a venture.
For further details, we invite you to download our white paper. It provides advice and practical information allowing you to start thinking about your own internet extension.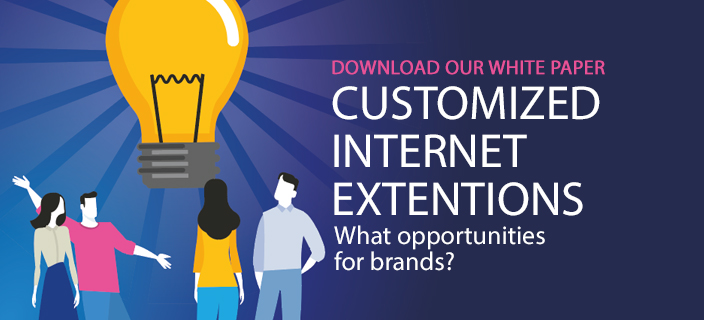 ---
[1] In single monthly visitors, according to the audience survey barometer Fevad / Médiamétrie https://www.fevad.com/