10/18/2016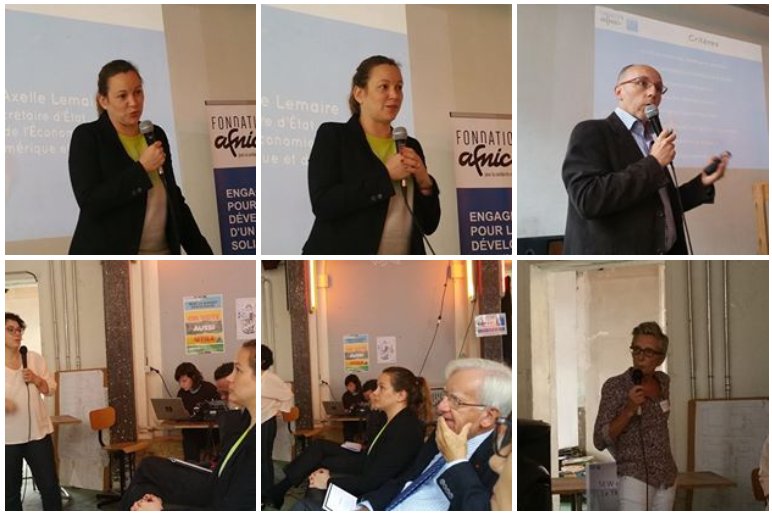 After a selection process lasting several months, 7 first flagship projects have been selected and were presented on September 30 to Axelle Lemaire, French Secretary of State for the Digital Economy & Innovation, and Antoine Darodes, director of the Digital Economy Agency. The call for projects was highly appealing, resulting in the submission of 277 applications, with 207 of the projects being identified as eligible.
The Afnic Foundation, a certain idea of the .fr TLD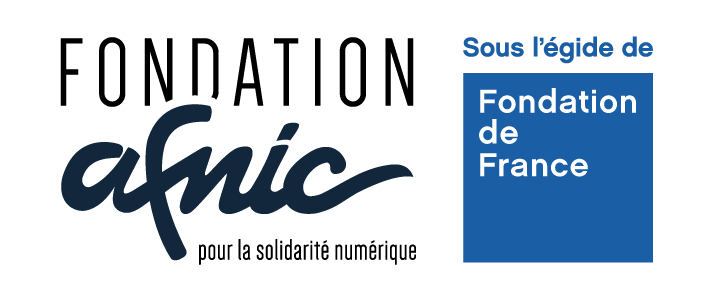 Created in 2015 to have digital technology serve solidarity, integration and inclusion in France, the purpose of the Afnic Foundation for Digital Solidarity is to support all those who want to use the Internet and its services for a more inclusive, supportive and egalitarian society.
With a budget of nearly two million euros for the first two fiscal years, the Foundation organizes its support in the form of finance and/or by providing expertise (either by attending a meeting attended by project backers and experts, or through individual support).
To make itself known, the Afnic Foundation for Digital Solidarity proceeds by calls for projects and relies on associations and institutions to relay them in the field. This allows the development of new, innovative and exemplary projects.
By funding the Foundation through the profits made on the management of the .fr TLD, Afnic provides the local Internet community with revenues generated through the use of the .fr TLD, which is a common good for the entire community. In so doing, all of Afnic's efforts to make the .fr TLD more attractive, more competitive and simpler have a direct impact on the amount of resources available to the Afnic foundation.
The first 7 projects supported by the Foundation
Project to use meal vouchers for digital outreach. With the help of clearly identified public and private sponsors, users will be able to use digital service vouchers to improve their use of the digital tools and practices they need.
Production with citizens of a participatory map of public services and other information in their region
Project to support stakeholders – residents, volunteers, employees, pro bono workers – in using digital tools enabling them to work, communicate and train, facilitate collective decisions and initiatives and exchanges between them all so that they can become involved in the digital communication and develop the visibility of the movement on the web.
Interactive stage system developed with disabled performers, which uses a video game (kinect) and an infrared camera so that participants can apprehend their bodies in a new way and think about issues such as social representation, complexity and interaction.
Project tool which explores the link between Textile & Digital technology to develop a method of appropriating ICTs by promoting inter-generational relationships.
Cloud-based centralized platform providing a digital strongbox solution for the poor to secure important administrative documents.
Association which aims to promote access to information technology for vulnerable and at risk people with few resources, as well as recycle and refurbish computers in an approach based on power-saving and sustainable development.
Presentation of the 2016 call for projects
To apply for the Foundation's first call for projects launched in early 2016, project backers had to meet at least one of the following objectives:
Digital technology to strengthen social cohesion
Training to develop an inclusive Internet
Transforming organizations and places
Digital technology to serve corporate change
Digital technology central to change in solidarity systems
The other selection criteria for projects were:
The profile and number of beneficiaries
Educational and exemplary features
Partnership potential
Creative and innovative features
Multidisciplinary scope
Approaches favoring openness
Regional links
Structuring features
Watch all the speeches given on September 30.
About Afnic
Afnic is the acronym for Association Française pour le Nommage Internet en Coopération, the French Network Information Centre. The registry has been appointed by the French government to manage domain names under the .fr Top Level Domain. Afnic also manages the .re (Reunion Island), .pm (Saint-Pierre and Miquelon), .tf (French Southern and Antarctic Territories), .wf (Wallis and Futuna) and .yt (Mayotte) French Overseas TLDs.
In addition to managing French TLDs, Afnic's role is part of a wider public interest mission, which is to contribute on a daily basis, thanks to the efforts of its teams and its members, to a secure and stable internet, open to innovation and in which the French internet community plays a leading role. As part of that mission, Afnic, a non-profit organization, has committed to devoting 11% of its Revenues from managing .fr Top Level Domain to actions of general interest, in particular by transferring €1.3 million each year to the Afnic Foundation for Digital Solidarity.
Afnic is also the back-end registry for the companies as well as local and regional authorities that have chosen to have their own TLD, such as .paris, .bzh, .alsace, .corsica, .mma, .ovh, .leclerc and .sncf.
Established in 1997 and based in Saint-Quentin-en-Yvelines, Afnic currently has nearly 90 employees.