11/05/2019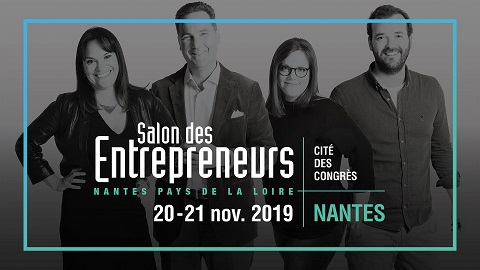 Afnic, the association responsible for .fr domain names, is announcing its attendance at the Salon des Entrepreneurs trade show in Nantes. It will be speaking with VSE and SME managers at its booth over the 2-day event to raise their awareness of the importance of an online presence in boosting their business.
As part of this, Afnic will be offering a free diagnostic of their online presence via a test available at Réussir-en.fr (Succeed with .fr) a platform providing practical advice to SMEs/VSEs to help them make the most of the web.
Afnic experts will also be speaking at the conference "5 steps to online success in 2019":
Wednesday 20/11 from 10:45am to 11:15am
Thursday 21/11 from 2:15pm to 2:45pm
A Foliweb space will also provide visitors with advice and a forum to share their experience. Organised across France, the Foliweb conference programme runs practical workshops that help entrepreneurs master their online presence. They were attended by over 14,000 VSEs in 2018.
Afnic will be running two workshops per day on the Foliweb space:
11:45am: Choosing your website name
3:30pm: 5 expert tips for online success
Afnic experts will also be available to talk with during the trade show.
Practical information
20-21 November 2019 at the Cité des Congrès – Nantes – Booth #401 – Village 4 "Small Business Tech"