03/25/2013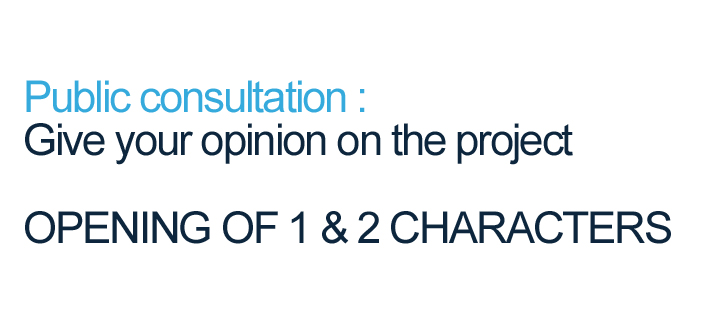 In accordance with the State / Afnic agreement of July 2012, Afnic wishes to set up a procedure for registering domain names in one or two alphanumeric and/or alphabetic characters.
In order to present the work already done and to collect the public's opinions and suggestions on the future process, Afnic is opening the project to public consultation from March 25 to April 16 2013 at midnight. Through these exchanges, you are invited, among others, to express your opinion on:
Whether or not to use an auction system for the registration of domain names with one or two characters;
Whether the registration process should be in two phases, beginning with a "sunrise period";
 whether the "first come, first served" rule should be applied;
The consultation is a unique opportunity to give us your feedback and comments on the various possible procedures, as well as suggest certain restrictions on domain names with 1 or 2 characters.
More information on the State / Afnic agreement