11/30/2015
The initiative launched by Afnic in September 2014 to promote the .fr TLD among professionals and the 15-25 year-old age group, won first prize for the best communication campaign on a specific theme at the 2015 Trophées de la Communication Awards organized by the independent association Wexcom on November 27 at La Grande Motte, France.
An inventive initiative hailed by French Internet users
The Réussir en .fr campaign was launched in September 2014 to support individuals and professionals in the early stages of creating a business on the Internet (purchasing a domain name, creating an email address, a blog, etc.) but also to familiarize youngsters with the concept of a digital identity.
The off-beat, amusing approach was a hit with its audiences, attracting more than 200,000 visitors to the Réussir-en.fr website in a year and over 600 subscribers to the Réussir-en.fr webzine since July!
In 3 clicks via the Réussir-en.fr website, users can have their own domain name under the .fr TLD and join a community of over 2.9 million projects united by the same ccTLD symbolizing success, innovation, security and trust.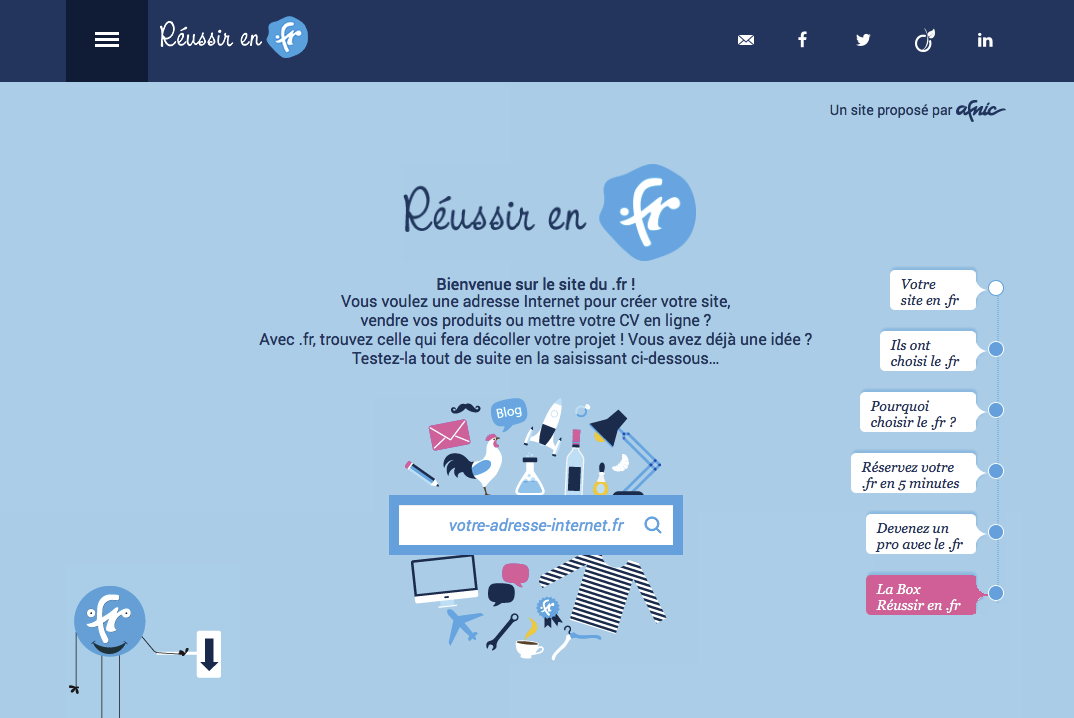 Since September, the system has been enriched with La Box réussir en .fr, a monthly webzine to facilitate use by entrepreneurs of the possibilities provided by the Internet to set up, develop and make their business more efficient in the various legal, commercial, managerial and communication issues involved.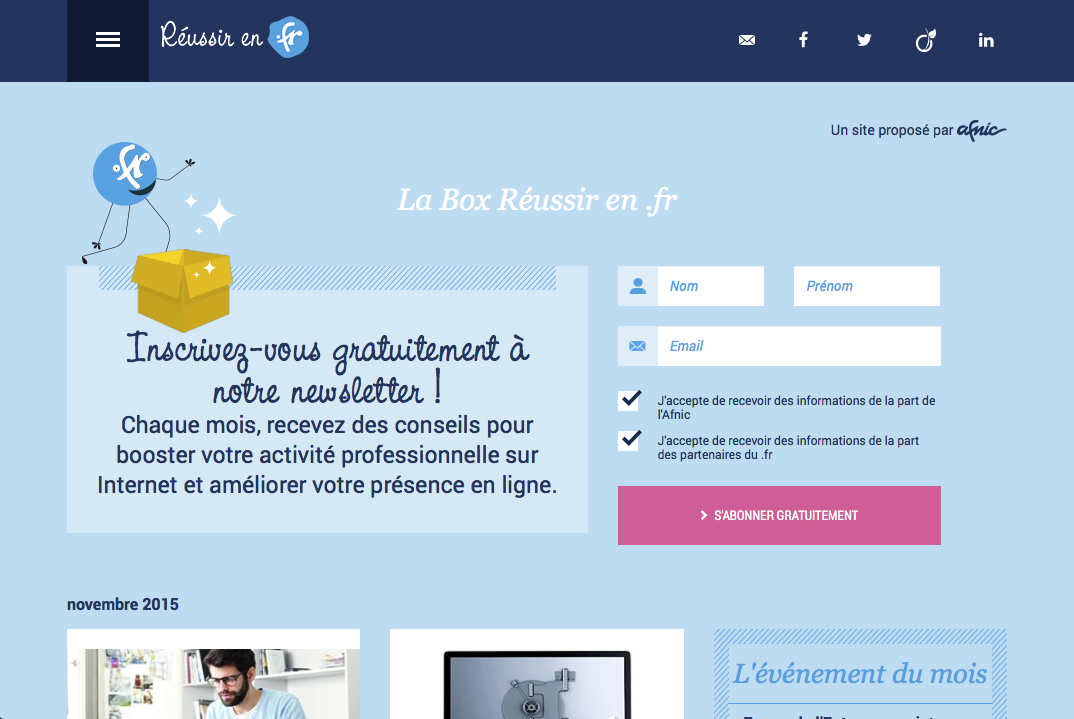 These various initiatives highlight the tools and services that can make use of the web more productive, and also facilitate the development of new digital practices in France.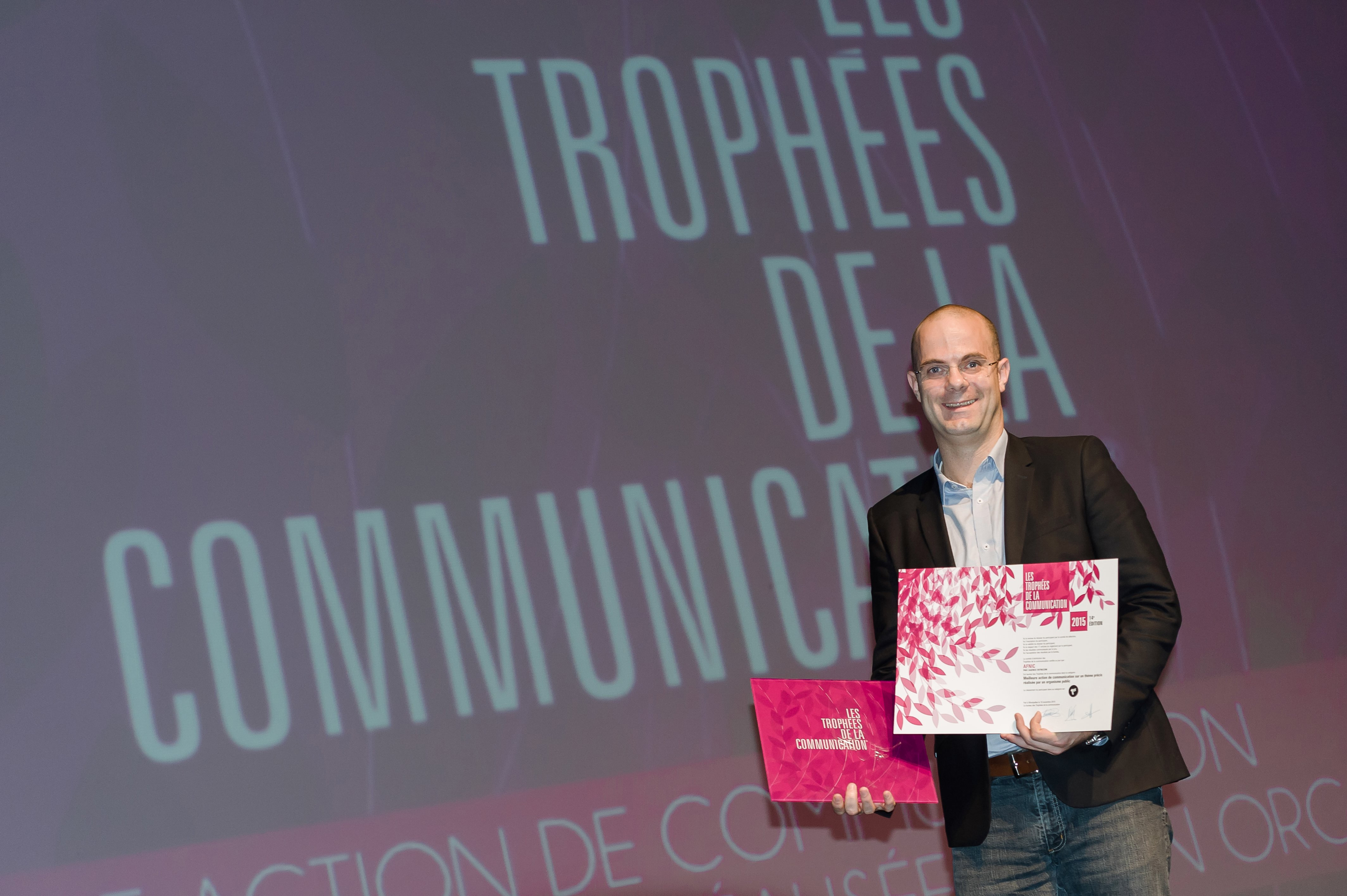 "Ever since its inception, Afnic and its partners have been taking action to develop the online presence of people in France. This award recognizes the work we have achieved since September 2014 with the Réussir-en.fr communication campaign to help entrepreneurs and youngsters adopt a digital identity and promote their economic development. The prize culminates a campaign of exceptional scope and scale for our association, and encourages us to redouble their efforts to help the French community be a leading player on the Internet." added Julien Naillet, Afnic Communications Director.
The Trophées de la Communication® Awards, a benchmark contest
Every year since 2001, the Trophées de la Communication® Awards, a nationwide competition in France organized by the Wexcom association, recognize the best communication tools or campaigns of the year in 32 categories, for services in the public or private sector, by small companies or large corporations, trades or associations, in cultural or industrial activities, from corporate websites to e-commerce websites. In 2015, the competition received more than 1000 application files from over 500 candidates, involving a jury of more than 180 communication professionals to judge them.
For more information about the 2015 awards (in French)