08/26/2019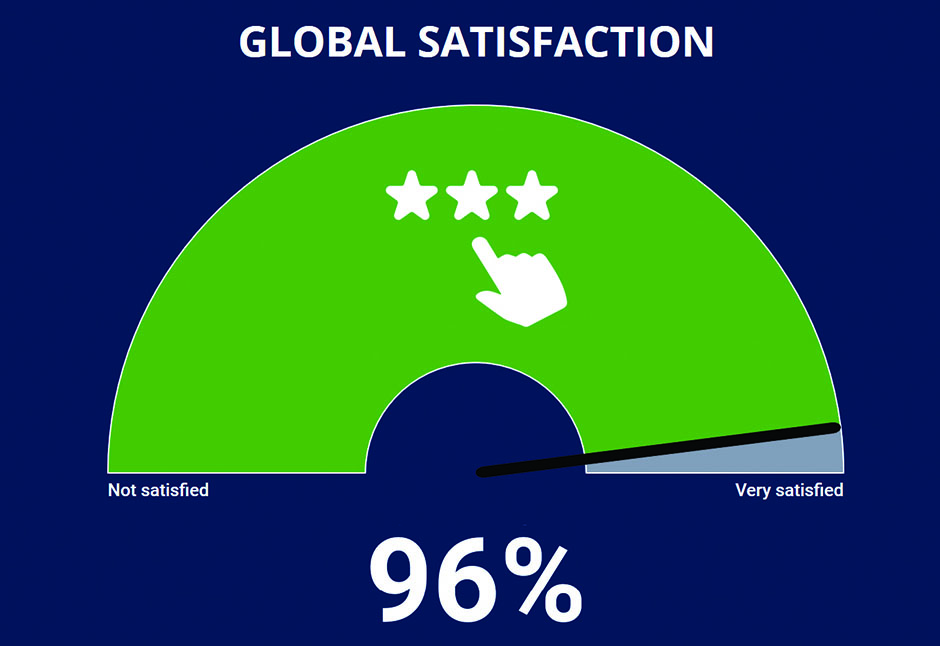 Afnic's 2018 client satisfaction survey revealed that 96% of registrars were happy with the level of service quality provided but expected greater support when it came to promoting the .fr domain and boosting their sales.
Domain name and interface management scored very highly in terms of satisfaction, with 96% of respondents claiming that they were satisfied with the technical conditions for checking domain name availability, 97% with the technical conditions governing access to Whois and 96% with the EPP registration interfaces. Regarding Afnic's infrastructure, satisfaction levels surrounding the reliability and relevance of the data used and recovered were also excellent, with a score of 98%.
Afnic's technical support also got a very positive response, with its understanding of clients' requests rated 99% and the quality of the solutions provided and the speed at which requests handled achieving 95% and 92% respectively.
Administrative management and invoicing practices received good feedback with a satisfaction score of 100% for invoicing accuracy and for support and follow-up provided in the event of any issues. 98% of clients claimed that they were happy with the switch to paperless invoicing and online payment.
Regarding dispute management, 92% of registrars said that they were satisfied with the clarity of the legal responses provided and the level of information required to manage disputes and 100% that they were satisfied with the time it took to deal with the dispute.
As for Afnic communications, 91% of respondents were satisfied with the information available to registrars on the website, with satisfaction levels surrounding interaction on social networks also up 6 points to 92%.
In terms of commercial relations with Afnic, 97% of registrars that had been in touch with their customer representative were satisfied with their availability and the quality of the responses provided (98%). There was, however, evidence of a slight decline in satisfaction levels in terms of the information provided on new products and services (95%) and the ability of customer representatives to help registrars to boost their sales (92%).
Last but not least, regarding Afnic's overall image, 100% of clients were satisfied with its price positioning, 99% believed the association to be a professional body they felt they could trust, 96% thought that it performed well and 84% found it to be innovative.