01/29/2018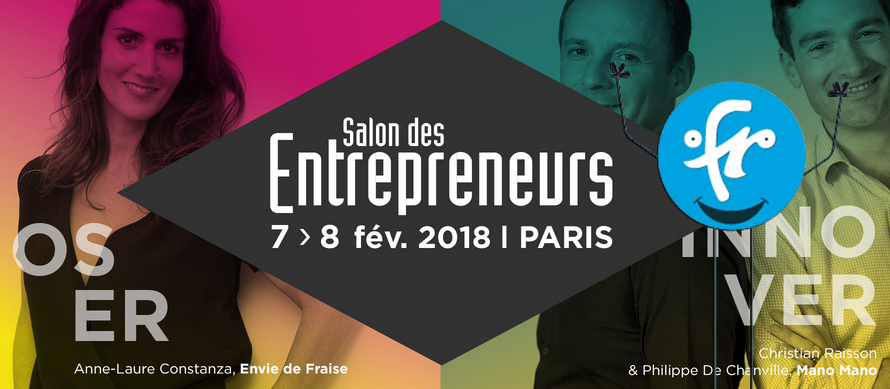 After the trade fairs in Lyon, Marseille and Nantes, the experts from the .fr TLD are continuing their tour and will be present at the 25th edition in Paris on February 7 and 8. Their assignment?  Advising VSE / SME managers on the development of their activity on the Internet and have them test Réussir avec le web (succeeding with the web), a unique tool for measuring the online presence of companies.
Réussir avec le Web: assessing the online presence of VSEs / SMEs
Launched at the end of 2017, Réussir avec le web is a simple, free self-diagnostic service that allows businesses to assess their online presence and get a personalized action plan in less than 10 minutes. During the two days of the trade fair, the experts of the .fr TLD will be welcoming members from every sector of industry on their stand – No. 417 – Village 4 – Small Business Tech – to introduce them to the tool and allow them to carry out their own assessments. With more than 1,500 companies already analyzed to date, Afnic intends to create an unprecedented map of the digital presence of French VSEs / SMEs.
Practical workshops to boost internet activity
In order to answer the questions of entrepreneurs about on-line presence in a clear and pragmatic way, .fr experts will be hosting two workshops per day on key issues about going digital:
10 expert tips for succeeding with the web: Website, social networks, SEO, communication: where do you start when you know that a controlled and effective online presence can pay high returns? This workshop is an opportunity for professionals to glean valuable advice on how to develop their business on the internet!
Wednesday, February 7 from 10:00 to 10:30
Thursday, February 8 from 16:45 to 17:15
Questions worth asking when choosing your Internet address: An internet address is a digital identity card. Well chosen, it makes professionals more visible and more credible to their prospects, investors or suppliers. This workshop gives them tips and hints on how to choose a domain name that fits their image and help them get their project off the ground.
Wednesday, February 7 from 17:30 to 18:30
Thursday, February 8 from 13:00 to 13:30
Paris Trade Fair for Entrepreneurs facts and figures
25 years in the service of entrepreneurs
65,000 entrepreneurs expected
400 partners & exhibitors
200 conferences & workshops
150 iconic personalities
Useful information
Wednesday 7 and Thursday 8 February 2018
Palais des Congrès – 2, Place de la Porte Maillot 75017 Paris – access map
Open from 09:00 to 19:00 on Wednesday / 09:00 to 18:30 on Thursday