09/11/2017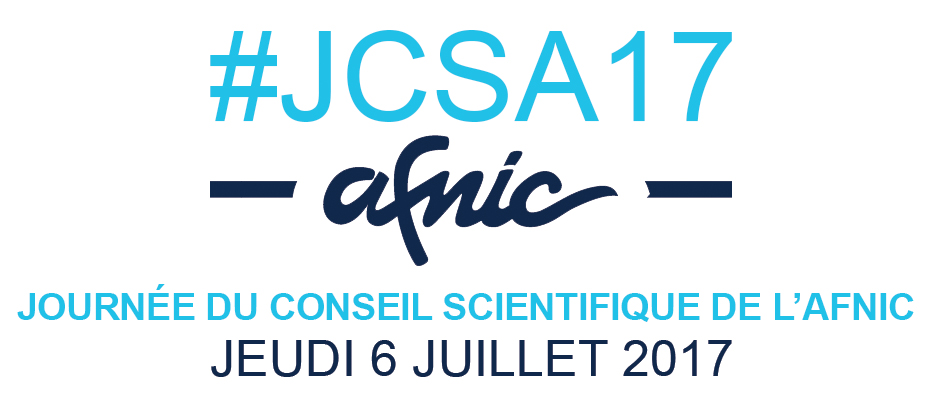 Organized on the premises of Télécom ParisTech, the theme of the 7th edition of the Afnic Scientific Council's Day was "Security and privacy on the Internet: what the DNS knows about you!".
Structured in two parts, with two tutorials in the morning and a seminar in the afternoon, the event brought together more than 300 people on-site and online via the webcast.
Watch the various conferences of the #JCSA17 day with their presentation media
 Hands on getDNS by Sara Dickinson from Sinodun and Willem Toorop from NLnet Labs
[PDF – 2.89 Mo]
Tutorial Le protocole TLS et l'utilisation de l'outil Scapy by Maxence Tury from ANSSI
[PDF – 331 Ko]
Allocution d'ouverture et présentation de l'Afnic by Régis Massé, Afnic CTO
Présentation du Conseil Scientifique et Introduction du Séminaire by Laurent Toutain (IMT Atlantique) and Afnic Scientific Council President
 [PDF – 1,19 Mo]
DNS and Privacy by Sara Dickinson from Sinodun
[PDF – 2,8 Mo]
DNS over TLS experiments and performance consideration by Alexander Mayrhofer from Registre nic.at
[PDF – 1,55 Mo]
Exfiltration de données via le DNS: Mode opératoire, démonstration et principes de protection by Marck To from EfficientIP
 [PDF – 1,35 Mo]
RGPD, contexte, enjeux et les changements à venir by Bruno RASLE from AFCDP
 [PDF – 918 Ko]
Discover the pictures of the conferences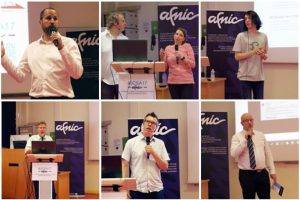 All the pictures from #JCSA17 on Facebook
Program of the day


Download the full program of the day
About Afnic
Afnic is the acronym for Association Française pour le Nommage Internet en Coopération, the French Network Information Centre. The registry has been appointed by the French government to manage domain names under the .fr Top Level Domain. Afnic also manages the .re (Reunion Island), .pm (Saint-Pierre and Miquelon), .tf (French Southern and Antarctic Territories), .wf (Wallis and Futuna) and .yt (Mayotte) French Overseas TLDs.
In addition to managing French TLDs, Afnic's role is part of a wider public interest mission, which is to contribute on a daily basis, thanks to the efforts of its teams and its members, to a secure and stable internet, open to innovation and in which the French internet community plays a leading role. As part of that mission, Afnic, a non-profit organization, has committed to devoting 11% of its Revenues from managing .fr Top Level Domain to actions of general interest, in particular by transferring €1.3 million each year to the Afnic Foundation for Digital Solidarity.
Afnic is also the back-end registry for the companies as well as local and regional authorities that have chosen to have their own TLD, such as .paris, .bzh, .alsace, .corsica, .mma, .ovh, .leclerc and .sncf.
Established in 1997 and based in Saint-Quentin-en-Yvelines, Afnic currently has nearly 90 employees.