06/25/2019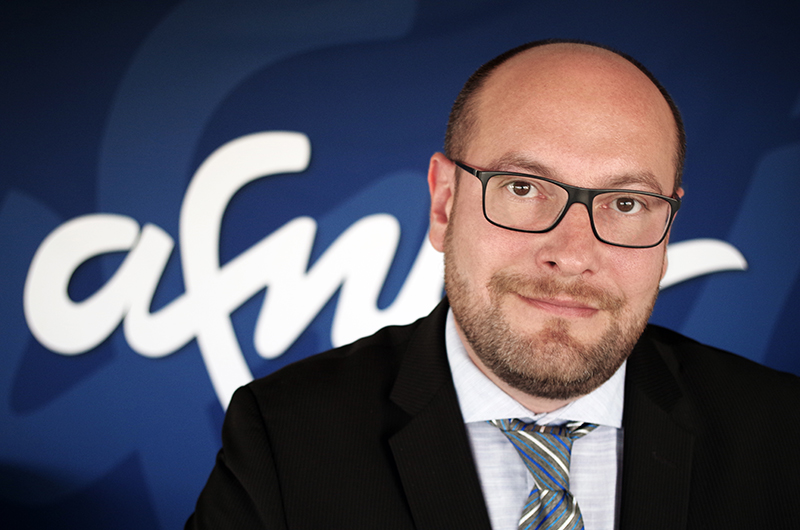 Afnic, the Registry for .fr domain names, is delighted to learn the election of Pierre Bonis as Chair of the newly established Internet Governance Liaison Committee of the Country-Code Names Supporting Organization (ccNSO), an ICANN consultative body for geographic top-level domain (ccTLD) Registries, such as the .fr.
During its meeting in Barcelona in November 2018, the ccNSO decided to create an Internet Governance Liaison Committee (IGLC). This committee has ten members and will be chaired as of June 2019 by Pierre Bonis, Afnic's Chief Executive Officer since 2017.
Afnic has been a member for many years of the ccNSO, whose purpose is to develop and propose to the Board of ICANN a common management policy tailored to the needs of ccTLDs.
Pierre Bonis comments: "This role, within the community of national registries from around the world, illustrates the involvement of Afnic in international bodies to promote the dynamism of the French Internet."
The purpose of the Internet Governance Liaison Committee is to coordinate, facilitate and increase the participation of ccTLD managers in Internet governance discussions and processes. In so doing, the committee helps to share information on issues and events related to Internet governance and ensures that contributions on this topic are reflected in ccNSO activities and in discussions and processes at ICANN.
Pierre Bonis, 45, has been working in the ICT sector, in technical governance of the Internet and domain names for 15 years. He initially held responsibilities within the French government – in the Ministry of Foreign Affairs and Ministerial Cabinets in charge of the digital economy and then of sustainable development – before joining Afnic in 2012 as Deputy CEO. As a specialist in international cooperation issues, Pierre Bonis has also been a member of the Board of Trustees of the Council of European National Top Level Domain Registries (CENTR), since 2016.