07/10/2018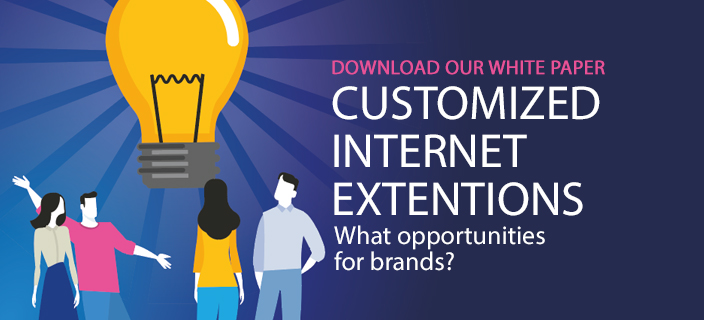 A brand TLD (.brand) is an Internet extension corresponding to a brand such as .sncf or .leclerc. Since these extensions belong to the brands in question, they can use them to differentiate all of their digital services (website, email addresses, etc.) and define the rules of use according to their needs and their projects. Brand TLDs offer multiple levers to rethink a digital strategy and promote a brand image through an innovative online presence that brands can control.
Afnic, which has helped many of its customers implement ambitious projects around brand TLDs, has been able to identify the many opportunities provided by these custom domain extensions and understand the issues facing organizations starting such a business venture.
This white paper details the advantages of using a brand TLD for organizations choosing to do so with their partners, customers and prospects around 4 focal points:
Greater homogeneity and coherence in their digital offer
Greater authenticity with the creation of a unique digital space
Greater proximity with an innovative online experience
Greater security thanks to a trusted digital namespace
This white paper is intended for new players who would like to develop their own brand TLD, and have all the necessary information (the steps to be taken, the costs to be anticipated, resources to be allocated, etc) and the practical keys to make their project a success.
Finally, this new white paper presents many testimonials of brands that have their own TLDs. They explains their strategies and give precious advice.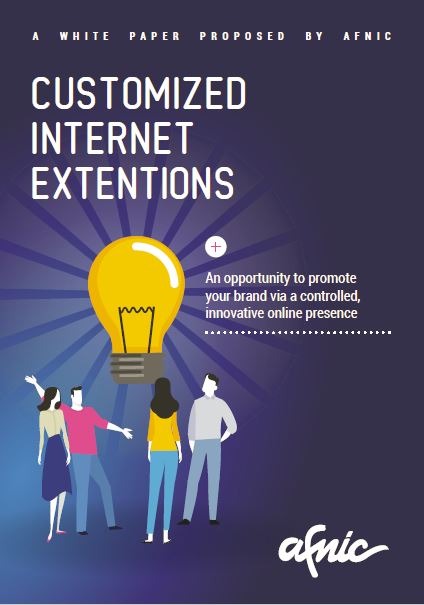 Download the "Customized Internet Extensions" white paper
---
*Internet Corporation for Assigned Names and Numbers