09/02/2011
Launched on 2 September 1986, the .fr TLD is turning 25: 25 years during which a community of devotees from the French National Institute for Research in Computer Sciences and Automation (INRIA) and Internet professionals have put their heart and souls into making the .fr a success and AFNIC the key player in the French Internet ecosystem.
To mark the date, AFNIC has designed a schedule of events that will run through to spring 2012 produced by the Emakina communication agency, namely:
■ A new logo
A powerful new visual identity to convey the values ​​of the .fr TLD and AFNIC. The new look .fr!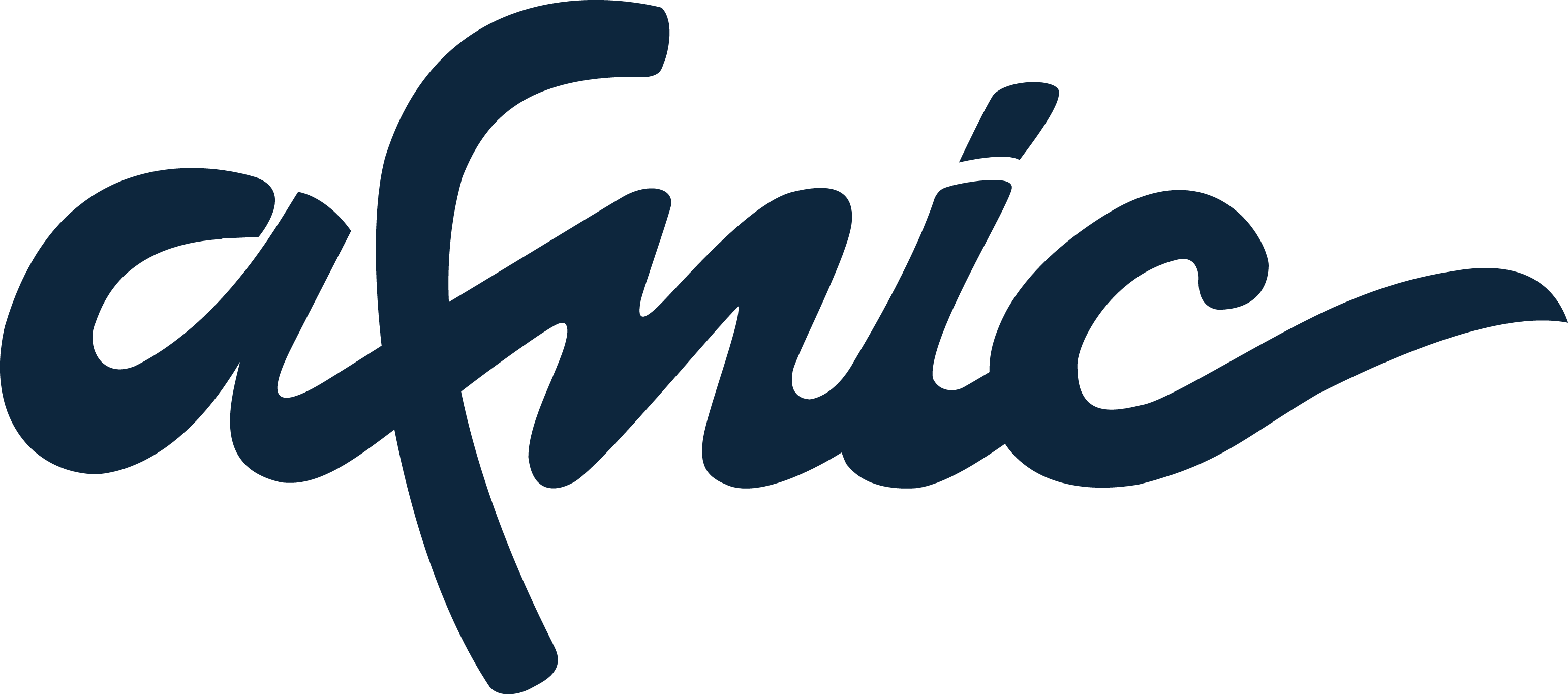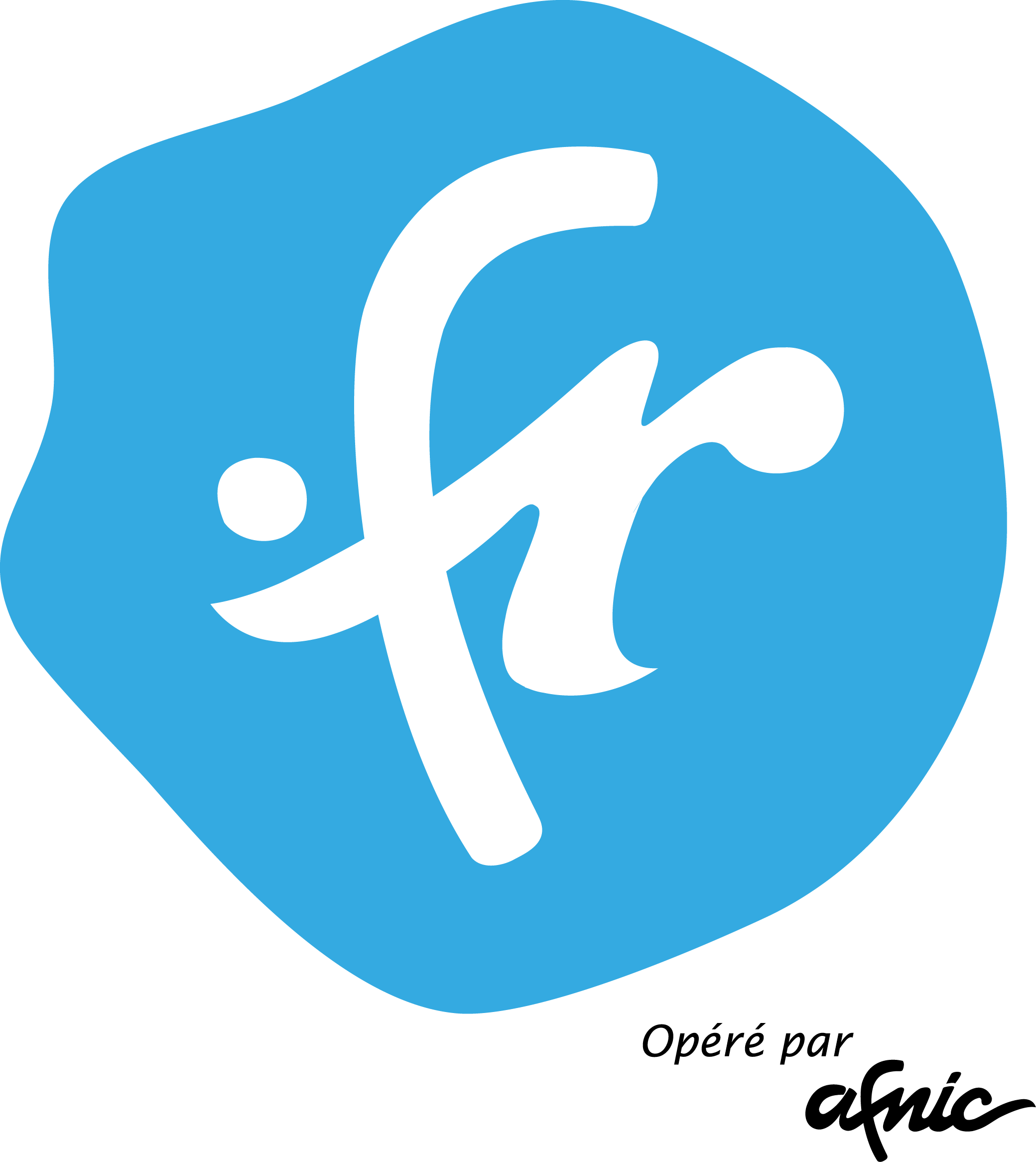 ■ A new website
AFNIC will be launching its new website branded with the new logo.
■ The publication of a special magazine issue "The .fr TLD turns 25″
With more than 50 pages outlining the key moments in history of the .fr namespace, testimonials from companies and institutions that have opted for the .fr TLD and all those who have taken an active part in the saga behind the .fr namespace.
■ A contest for .fr websites on the theme of "The French Reconnection"
The 25th anniversary of the .fr namespace also features a contest to showcase the best Internet experiences in .fr domain names. The candidates, both professional and private, will be competing in several categories. A major promotional campaign in support of the contest will be held.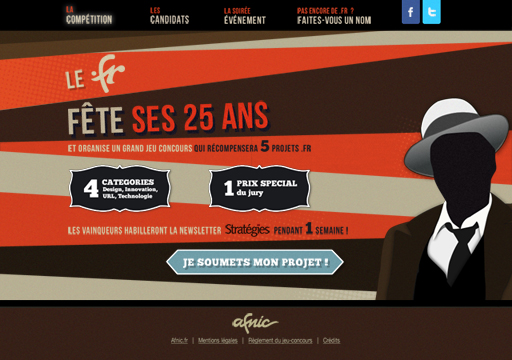 To find out more, please visit thefrenchreconnection.fr
■ A special gala evening "A night at the .fr" will be attended by the digital community to officially celebrate the 25th anniversary of the .fr TLD.
The highlight of the programme will be a special event held on 11 October on the first floor of the Eiffel Tower with the French internet community to celebrate the 25th anniversary of the .fr namespace. There will an award ceremony for the winners of the contest, at which more than 300 guests are expected.
■ A Common thread
These various events will be linked together by a common thread in the press talks given by our spokespersons and the interviews of our ambassadors in the mainstream media.
■ Ending the celebration with a BANG!

To close the programme celebrating the 25th anniversary of the .fr TLD and start a whole new period, in the late spring of 2012, AFNIC will be organising "The .fr digital communication Awards", a gala event at which prizes will be awarded to the large companies for their .fr websites.
Bertrand Louveau, AFNIC Marketing and Innovation Director, speaking of the event, had this to say: "This anniversary is an opportunity to reassert the values ​​conveyed by the .fr TLD. We have therefore decided to base our communication for the coming months using the date as our major theme. With that in mind, AFNIC has launched a particularly ambitious schedule of events, the cornerstone being the redesign of the AFNIC logo and the visual identity of the .fr namespace."