07/08/2013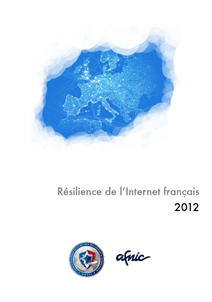 The first edition of this report – created by Afnic under the auspices of French Network and Information Security Agency (FNISA) – laid the foundations for the resilience study based on the BGP1 and DNS2 routing and naming protocols in order to better understand the situation of the French Internet. The second extends the scope of the study and introduces new technical indicators. For example, with regard to the BGP protocol, 1270 French Autonomous Systems3 (AS) are now analyzed, compared with four in 2011.
The Observatory considers the current situation of the French Internet to be acceptable and recommends:
accelerating the use of IPv6

4

in order to promote the development of skills and to anticipate future deployment issues;
distributing authoritative DNS servers among different operators, in order to limit the effects of a local failure;
keeping statements up to date about routing information (including route objects) to facilitate the detection and filtering of illegitimate BGP announcements
applying best BGP practices at the interconnections between operators. These will be published by FNISA in September 2013.
1 BGP is a routing protocol, i.e. a set of rules to be followed by routers to exchange the information required for the correct routing of data between different networks.
2 DNS is the mechanism by which the machines connected to the Internet find the IP addresses of their contacts from a domain name.
3 An Autonomous System is a network or a set of  computer networks integrated with the Internet and managed by a single entity (Internet access provider, host, business, or administration).
4 IPv6 is the new version of the most widespread communication protocol used on the Internet.