07/12/2018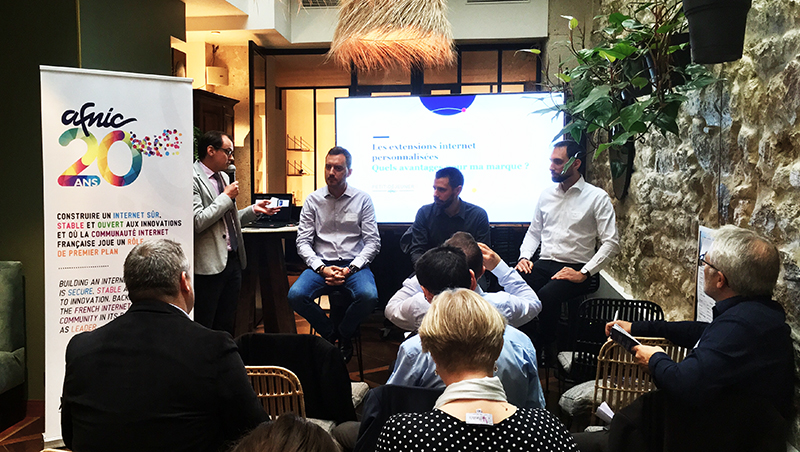 On June 19, Afnic organized its first working breakfast on the theme of brandTLDs.
Given the vitality of French market players on the subject, it seemed appropriate to ask what were the success factors in developing and promoting brandTLD projects.
The morning was an opportunity to discuss with experts and project sponsors on:
Market trends and key figures
Their experience feedback on setting up and using brandTLDs
Their vision of the challenges involved in making their brandTLD a success
The impact of these new gTLDs on Google SEO
The points to remember
The strategy of .brand candidates in the 2012 call for applications was essentially defensive. Many market players since then have fully understood the use of communicating about their TLD suffix, in particular the case of the .sncf, .bnpparibas, or .leclerc brandTLDs.
A .brand ensures complete control of a digital namespace (brand environment, content, network partners, etc.).
A custom internet extension guarantees the user the authenticity of the information as well as of the products and services sold by the brand.
Efforts remain to be made in terms of pedagogy and support to remove the bottlenecks and encourage use, for both brands and users.
The involvement of all the departments in the company is a key success criterion for carrying out this type of project.
Google processes brandTLDs in the same way as any other generic or legacy TLD (.fr, .com, .net, etc.) in its algorithm.
If you would like to receive the presentation medium, please write to us at the following address: cedric.michel-flandin@afnic.fr