03/15/2016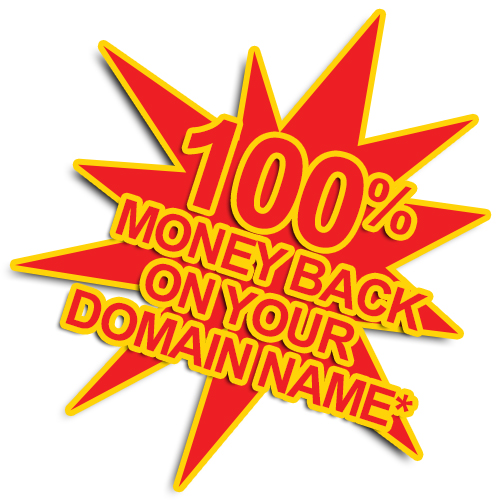 If you're reading this, it means my message has got through. If it worked with you, it will work with your customers as well.
I still say "Stop selling domain names" … alone, because good business means selling domain names backed by a use.
To get back to the subject of this post, I told you that retail traders always have three basic needs for their business:
Develop their attractiveness: find new customers and retain those that are already customers
Increase productivity: sell ​​more products or services
Increase profitability: have comfortable margins
The good news: All of the above is just as true now as it was then and can be also applied to domain names sold alone. I suggest considering an angle that I have not yet seen in our industry: Deferred reimbursement.
What I find today in searching registrar home pages and sales strategies:
First of all, I have two main ways of finding the website of a registrar, either or by directly typing their web address, or via search engines. If I use the search I mentioned in my last post: I arrive first on four sponsored links via Adwords, the cost of which is around about 5 to 8 euros per click. These links provide an "underground" version of the official website, with a "Google fee" often around € 0.99. When you know that the unit cost of a creation, option 1, under the .fr TLD is € 4.56 (excluding package deals) and the cost per click is a minimum of € 5, this means that the registrar pays about € 9 for each new customer (if the latter takes a single domain name). Given the interest in the offer, I presume the operation is nonetheless profitable.
By going directly to the web pages of the registrars, it is rare not to see a multitude of special namespace promotions, often all the same and for periods that have no meaning ("*Special promotion until 31/12/2016") on all of the registrars' websites when it comes to the new gTLDs.
How can one stand out from the competition in this context? Why would a customer come to one registrar rather than another when they offer exactly the same promotions on the exact same products?
Standing out by completely reimbursing the cost of the domain names!
"100% Money Back!" is a recurring promotional message we see every day, especially in the food sector or in Telecoms in France. The promise allows customers to test a new product or service without taking any risk, since the purchase will be fully refunded. For retail traders, it is a boon as it will attract hesitant customers (thus developing the traders' "attractiveness" and "productivity") to whom they can sell additional, more profitable services (profitability).
Reimbursing the purchases has a number of advantages:
The customer promise "100% money back" is more attractive than "your domain name for 1 euro." In both cases, the customers will have to take out their credit card, but in the first case, they will get their money back… enough to improve the conversion rate!
Not every customer requests a refund once the purchase has been made… but all of the customers who receive a direct discount have reduced the margin. Generally, less than one out of two customers asks for a refund and the lower the refund, the lower the return rate. That means, for a constant budget, many more domain names can be sold or simply lower acquisition costs.
Requesting something in exchange for the refund. For example, a registrar can ask customers to send an email to a special address. The email must be sent from the address that the customers have created using the domain name they have registered. In so doing, you ensure that your customers use their domain name and you automatically boost your renewal rate (attractiveness, profitability).
Simple set-up: the registrars already have all the customer information in hand; all is needed is to monitor the incoming emails (to ensure consistency between the domain name and the email address). If it really is too complex, there are plenty of companies that can assist in setting up such a system and manage it (Sogec, Tessi, etc.)
If we take the example of the email at € 0, the offer is more competitive than Gmail, Yahoo! or Outlook: no ads, a personal email address … and addressing a huge, untapped market in France: 1,117,228 individuals (source Open Data Afnic March 2016) are holders of a domain name under the .fr TLD in France, but French people have over 68 million email addresses. A highly attractive potential market!
Offering alternatives to customers such as converting their refund into a credit note, doubling it if they take another service, or offering to extend the registration period by one year …
Nothing prevents a registrar from proposing it to its already existing customers as part of a loyalty or anti-churn program (provided you have something to offer in exchange)
Finally, a registrar will really stand out from all the others, who all have the same promotions.
So, are the registrars ready to try it out with the .fr TLD? Feel free to send me your comments by email!
* Offer limited to those who want to do business, valid while stocks last.