10/04/2013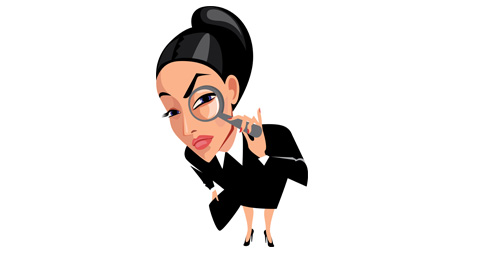 When I was asked to write an article on the decision that the Commercial Court of Vienne handed down on July 11 ordering Afnic to block the domain name "les-femmes-russes.fr" I felt a sensation I had almost forgotten… that of a blank answer sheet in a math exam!
What can I do?
So I decided to take this opportunity to explain how Afnic could intervene, illustrating my point using the two questions most often heard in my young career:
Can Afnic take action at the time of registration to prevent a domain name that may be unethical or illegal from being registered… and refuse to assign it?
The fact is no, after more than 20 years of working in domain names, I do not remember having identified a domain name whose future use was already easily identifiable from the domain name itself;
There are dozens of domain names that appear to be aggressive when the messages conveyed by their websites are much less so, just as there are dozens of all-purpose domain names whose real purpose is highly specific!
A tricky job, in short…
Can Afnic block, suspend or delete a domain name whose proven use may be unethical, illegal… or infringe trademark rights?
The fact is also no, and the Paris Court of Appeal confirmed as much in a judgment on 19 October 2012 which from memory states…
"[Afnic has no] legal obligations to take precautionary measures, nor is it entitled to do so, subject to the risk of being accused at a later date of having infringed the freedom of trade and being held liable for same."
No point in going down that path either…
What can you expect Afnic to do?
Afnic applies court orders as soon as possible… and in the case at hand, the domain name was blocked within two hours after notification of the court order.
It transfers to its partners including the Central Office for the Fight Against Crime Linked to Information Technology and Communication (OCLCTIC) or the gendarmerie all the cases of sites that are illegal, contrary to public law and order or the rights guaranteed by law that are reported via the form on its website.
That may not be enough in the eyes of many people, but Afnic is not the Internet police… and a domain name is registered under the responsibility of the applicant.