07/03/2017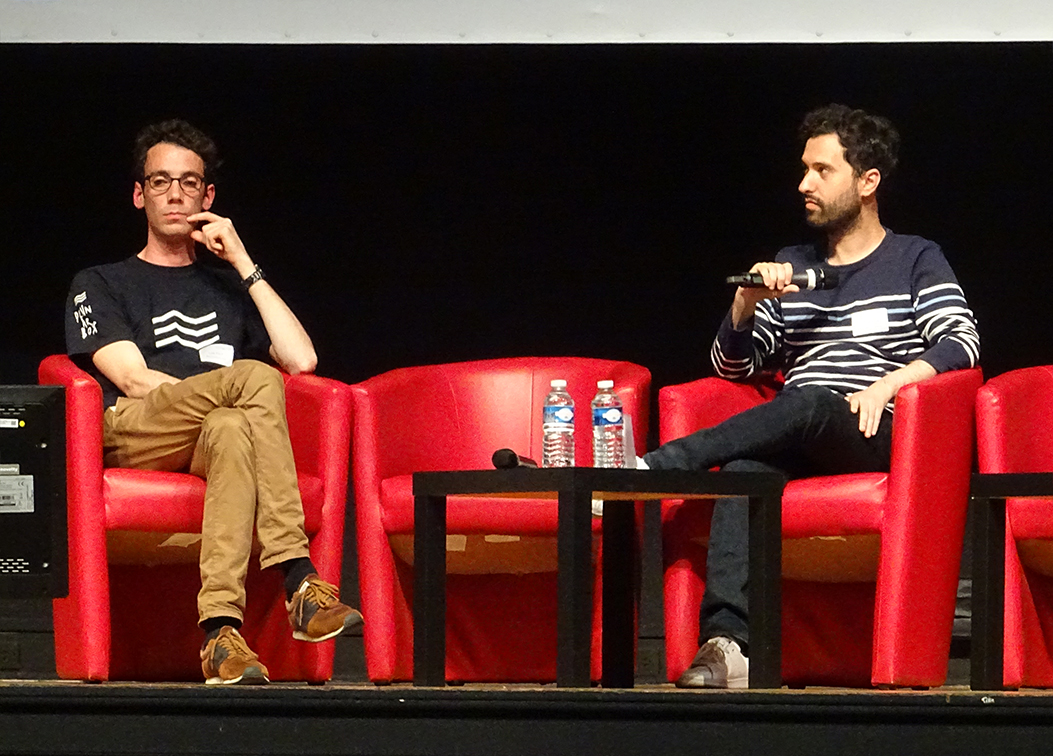 Loïz Fily from pennarbox.bzh et Rémi Prieur de escapegame.paris – Afnic Forum 2017, Paris
Cédric Michel-Flandin, gTLD key account manager at Afnic goes over his interviews of two project sponsors given during the 2017 edition of the Afnic Forum. Highlights: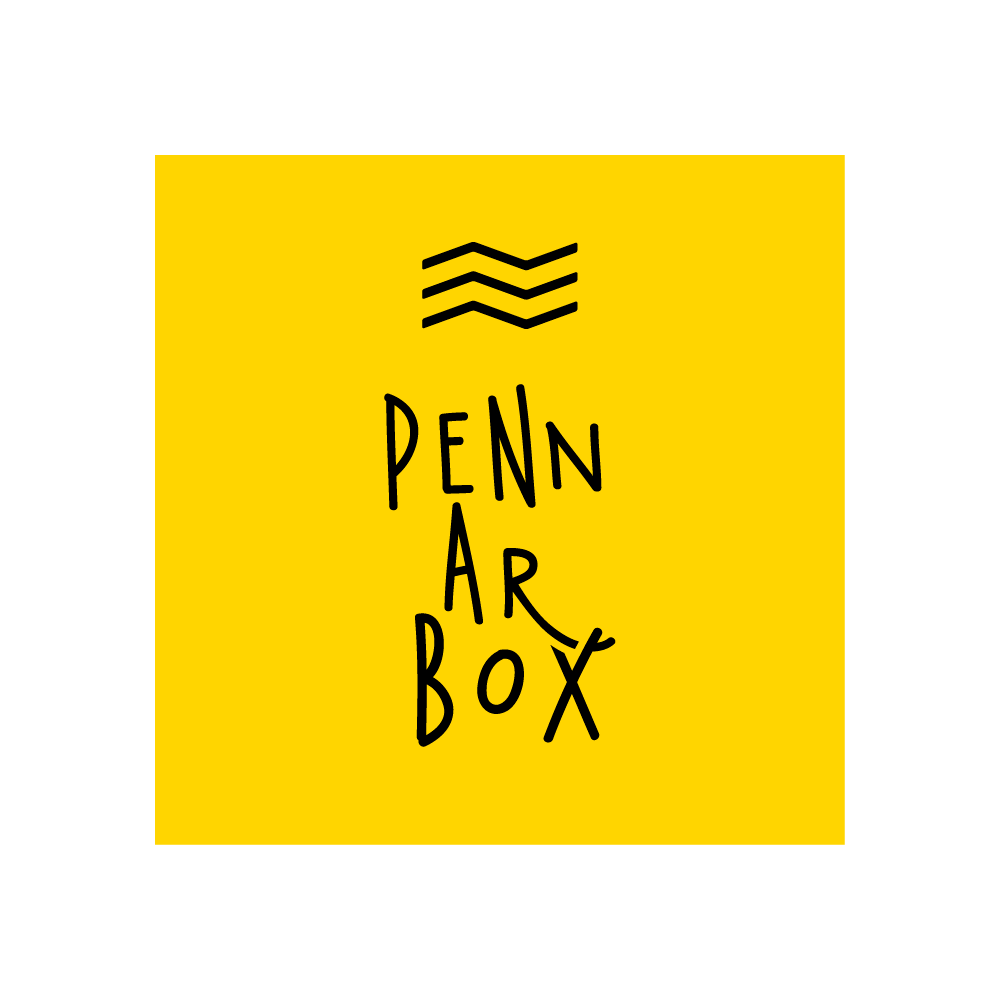 I co-founded Penn Ar Box 19 months ago. We had the idea in 2012 during the dramatic experience my partner Julien and I had when we went abroad for our studies for a year, far away from Brittany. In that foreign land, the terrible problem we encountered was the cruel lack of Breton products. We woke up at night with cold sweats and skin rashes: it was atrocious, and the only cause was the cruel lack of Hénaff pâté, salted butter caramel, pancakes and so on.
A dramatic but enriching experience since it made me co-found the start-up "Penn Ar Box" (French word "Peinard" means "Laid down"/"Easy"). Our task today is to make all the earth's inhabitants happier thanks to Breton products. It is a subscription system. Subscribers receive a box of goodies at home.
What is the business model of Penn Ar Box?
Our activity is divided into two branches: the first corresponds to the box part via a subscription in which there are two types of boxes:
– One is to help people who are far from Brittany survive (a survival kit for Breton expatriates).
– The second is a box containing surprising, atypical products that are out of the ordinary (for Bretons who live in Brittany or people who love Brittany).
The second branch corresponds to a classic online shop which catalogs all the products that are included in our boxes.
We are currently developing another BtoB-oriented service in which we provide customized gift boxes for business gifts for customers or suppliers.
Why did you choose an address with the .bzh geoTLD?
We chose it from the start, right from the launch of the .bzh. For us, it was a natural choice for several reasons:
– It fully corresponded to our business since for the time being we only offer Breton products.
– On the other hand the www.bzh association corresponds to our values: to help extend Brittany's standing in the World.
The .bzh suffix is in keeping with that approach, and is our website's standard bearer.
What is the level of your performances for the moment?
8,000 parcels sent in 19 months of existence. We have no basis of comparison with a conventional TLD. The number of unique visitors fluctuates from season to season. We have between 8,000 and 20,000 visitors per month. The conversion rate to online shopping is 2.5% which we continually try to increase by optimizing our website.
Do you have other domain names for protective purposes or for other Projects?
As a preventive measure we have filed pennarbox.com as well as pennarbox.fr. We have locked a dozen domains for products that we do not currently use. They all redirect to our main site at the moment.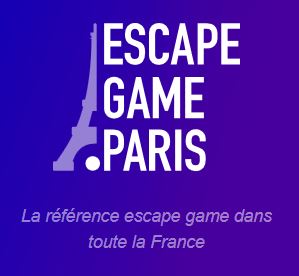 Escape Games are a fun concept that first appeared in France in 2013. In these games, teams of 2 to 5 people are locked in a room with breathtaking scenery: a pirate ship, a prison, … or even a subway. The goal of the players is to solve a series of puzzles in order to get out of the room in less than 60 minutes. Life-size escape games are a genuine social phenomenon: to date, more than 300 complexes have opened in France.
You don't have a business model to speak of, you doing this out of pure passion. Why did you choose the internet address escapegame.paris?
Quite simply because we started playing with my team in Paris. Paris is a huge playground with more than 100 rooms. Since our focus is on games in the capital it seemed relevant to take advantage of the possibilities offered by the .paris domain names to have a simple domain name which corresponded to our brand, and which included all the keywords that we wanted to promote.
How did you hear about the .paris gTLD?
I knew about the .paris namespace even before it was marketed, because at that time I was working for a web agency in Paris called La Netscouade. We took part in the support campaign for the .paris gTLD before ICANN accepted the application file.
In concrete terms what contribution did the .paris gTLD make to your project?
The contribution has been in terms of referencing (SEO) above all. Someone in the public who wants to play an escape game doesn't know the names of the rooms in Paris. Their first reflex is going to be to search for "escape game in Paris" or "escape game paris" on Google. Our domain name helps our good performance on Google a great deal.
What is the performance of your website in terms of visitors / numbers of web pages visited?
The figures vary from month to month. We have high seasonal peaks during holiday periods, at Halloween, Christmas, and so on. Escape games are often offered as gifts at the end of the year. Nevertheless, we oscillate between 80,000 and 100,000 unique visitors per month for 300,000 page views.
Do you have additional domain names for protective purposes or for other projects?
As a protective measure, we reserved the same domain names under the .fr, .org, and .net TLDs but also under the new gTLDs .review and .guide.
What are your development plans?
We are considering a number of possible upgrades to the website. Several users have indicated services they would like to see set up on the site. We have been thinking about them and are negotiating partnerships so that we can offer the services in question. We also have non-web developments via partnerships with book publishers. We have released a series of books and should be publishing 5 to 10 new titles next year.
Conclusion

The feedback from these project sponsors serves as a reminder that in any web project, an internet address is the first relay for good communication.
Many analysts regularly wonder on what criteria the success of a new gTLD can be based: the volume of domain names, the turnover, the number of websites configured?
As far as Afnic is concerned, we have clearly defined our criterion for the success of a TLD: the quality of the projects that chose it.
If you would like to know more about Afnic's activities as a back-end registry, please contact us via the following email address: support@afnic.fr
More Information