03/28/2014
There are key moments in the life of every organization during which tangible changes are the visible part of deeper transformations. Afnic is currently taking one such step forward, and I want all of you to be involved because, ultimately, we owe the move to the French internet community.
As Afnic has both changed its organization and moved to new premises on Monday, March 31, allow me first of all to introduce you to our new base camp.
Those who knew our previous premises will remember that they were not fully consistent with our image of a dynamic organization on the move! Since we are neither Google nor Facebook, our new offices are neither futuristic nor luxurious, but they do provide a working environment tailored to our staff, that are modern, functional and reflect our culture.
Architecture as open areas shared by 3 to 5 people, with no individual offices but many personal spaces, these facilities will help promote exchanges in and between teams.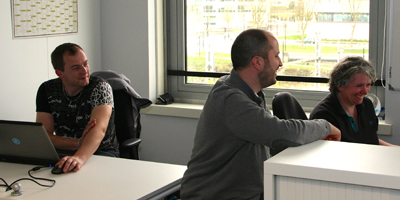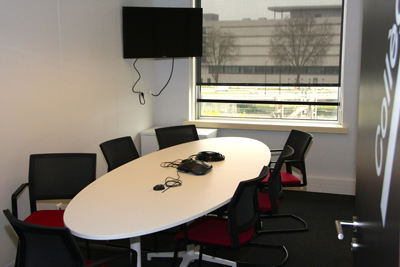 Combining areas for relaxation, snacking (finally!) to share a sandwich, sushi or pasta box and a library, the "Hub" will provide the large, user-friendly space we need.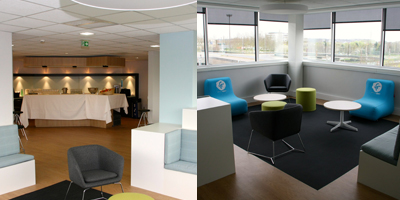 Located in a vibrant, well-connected employment area, Saint-Quentin en Yvelines remains our home base, but will not prevent us from developing remote working and telecommuting.
Another sign of recent change at Afnic is the set-up of a new organization, the details of which are specified in this press release. It provides me with an opportunity to state once again the pleasure and motivation I feel in being surrounded by so much talent, whether in our steering committee or in each of our departments, at both the individual and collective levels.
All of these changes are signs of the deeper transformation that Afnic is currently undergoing. With the arrival of the new gTLDs, as the intensity of competition in our industry increases, our business lines are changing, we have new customers, and all of this shows in the Association.
I remember the day in October 2011, when I announced in the (old and cramped) meeting room our ambition and determination to become a leader in the multi-registry sector, including on the emerging gTLD market. I mentioned at that time the necessity of a future relocation underlining the strategic nature of a project on the move. However, discussing the relocation and answering the spate of questions (about the location, characteristics, timing, etc.) that followed it, sometimes obscured the fact that the change itself was fast approaching.
I am personally fully aware of the enormous progress Afnic has made in the past two years. As all can see, we have expanded, we have developed a new business line, but what strikes me the most and makes me happiest of all is the level of talent that has emerged, the number of initiatives that have been taken, the careers that have started in legal affairs, sales engineering, and customer development support, as well as the strength and scope of the management team as a result.
Our move only underscores the fact that Afnic and its teams have responded as "national champions" to serve the French internet community. I should like to express my warmest thanks to all the employees of Afnic who have led and followed these changes, to the directors and our members who have supported us, and of course to our customers who have honored us with their loyalty.
I hope to have the pleasure and pride of seeing you soon in our new premises and sharing this great project with you!