09/05/2017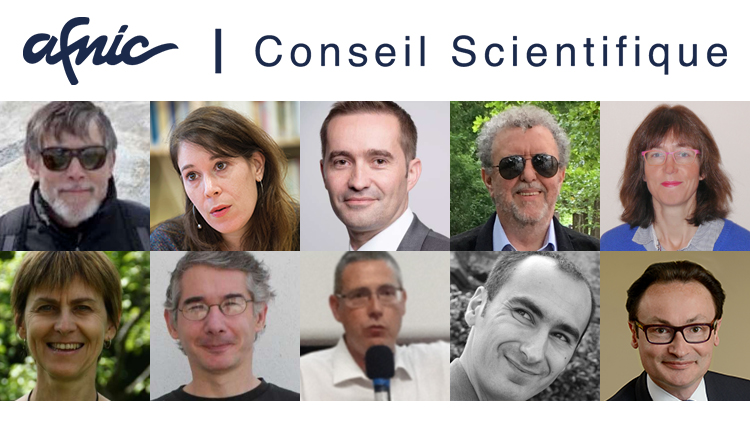 The purpose of the transition from 8 to 10 members is to consolidate the role of the consultative body as a source of analyses and proposals for the Afnic Board of Trustees and its Management. The Scientific Council helps develop Afnic's strategy by anticipating the technical and socio-economic issues raised by the development of the Internet
It gives its opinion on the broad guidelines for R&D, technology watching and Internet governance, contributes to Afnic's analyses on the means required to carry out its assignments, formulates opinions and recommendations to strengthen the presence of Afnic in its ecosystem, and clarify its choices in terms of technological orientations in order to encourage the emergence of innovative products and services.
Its members are scientific personalities from academic and industrial circles selected for their recognized competence in their field and nominated for three years by the Board of Trustees on a pro bono basis. The Council's meetings are held quarterly, attended by a representative of the Board of Trustees, members of the Management and Afnic technical experts.
Composition of the Scientific Council of Afnic for the period 2017-2020
David BIZEUL: Technical Director of Sekoia, founder of inThreat, the first French start-up specialized in threat intelligence, starter of the first corporate Computer Emergency Response Team (CERT) for the Société Générale bank, a specialist in cybersecurity strategy for organizations
Gordon LENNOX: President of the Technologies, Droits, Responsabilités, Société association (TDRS), former Internet ambassador for the European Commission, specialist in the fields of security and protection of personal data.
Valérie SCHAFER: Research fellow at the Institute of Communication Sciences (CNRS/Paris-Sorbonne/UPMC), historian of the Internet, specialist in the history of telecommunications and information technology
Sandrine VATON: Associate Professor, Researcher at IMT Atlantic – IRISA (Institute for Research in Computer Science and Random Systems), specialist in network metrology, traffic analysis, artificial intelligence, network management, security, Bayesian methods, and data stream mining
Laurent TOUTAIN: Senior Lecturer at IMT Atlantique, specialist in the Internet of Things and IPv6, Chair of the Afnic Scientific Council
José ARAUJO: Director of the Technical and Scientific Department of the French National Agency for the Security of Information Systems (ANSSI), specialist in telecommunications, network security, and forensics.
Pierre BEYSSAC: President of Eriomem, France
Isabelle CHRISMENT: Professor, researcher at Télécom Nancy, University of Lorraine, Loria – French National Institute for Research in Computer Science and Control (INRIA) France, specialist in the supervision and security of dynamic networks
Franck SIMON: President of France IX, France
Bernard TUY : BT_AE, France, specialist of IPv6 and the virtualization of working environments