05/12/2017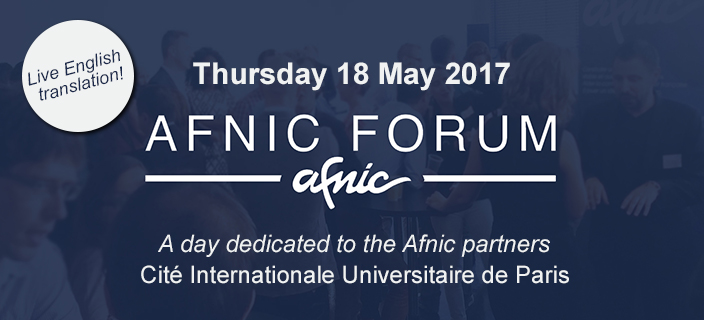 The event will gather professionals of the digital world and experts of online presence around an introduction keynote on the digitally driven growth by Amal Taleb, Vice President of CNNum and a presentation by Jean-Jacques SAHEL, Vice President, Europe of ICANN, on "The expansion of domain names and the future of the Internet".
All day long, Afnic and its partners welcomes you to round tables on the challenges of expanding online presence, the growth of new extensions and GDPR and networking opportunities.
Afnic Forum is also a place where you will be able to meet digital experts, French and European leaders on the domain name market and representatives of the Internet users.
All presentations and round tables will benefit from a live English translation.