05/11/2012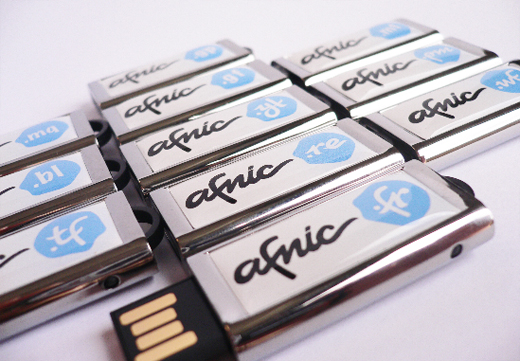 Following the publication in the Official Journal of the French Republic on 20 March of the calls for applications to manage the top-level extensions corresponding to France and its overseas territories, AFNIC officially applied to act as the registry for all the extensions included in the calls, namely:
     .bl for Saint-Barthélemy;
    .pm for Saint-Pierre and Miquelon;
     .tf for the French Southern and Antarctic Territories;
     .wf for Wallis and Futuna;
AFNIC has received support from more than 660 parties for its applications to act as the registry for the .fr TLD and the French overseas extensions. Support has been received from:
8 legal experts and intellectual property specialists
19 representatives from academia et research
14 political representatives
We should like to express our warm thanks to all of our supporters for their recognition, which further underlines the benefits of AFNIC:
rigorous management, focusing on the public interest;
an open, associative mode of governance, designed to serve one and all;
a reinvestment policy fostering the security, innovation and development of the Internet at the national and international level.
The results of the call for applications for the .fr TLD are expected to be announced no later than 30 June.
Find out more:
About Afnic
Afnic is the acronym for Association Française pour le Nommage Internet en Coopération, the French Network Information Centre. The registry has been appointed by the French government to manage domain names under the .fr Top Level Domain. Afnic also manages the .re (Reunion Island), .pm (Saint-Pierre and Miquelon), .tf (French Southern and Antarctic Territories), .wf (Wallis and Futuna) and .yt (Mayotte) French Overseas TLDs.
In addition to managing French TLDs, Afnic's role is part of a wider public interest mission, which is to contribute on a daily basis, thanks to the efforts of its teams and its members, to a secure and stable internet, open to innovation and in which the French internet community plays a leading role. As part of that mission, Afnic, a non-profit organization, has committed to devoting 11% of its Revenues from managing .fr Top Level Domain to actions of general interest, in particular by transferring €1.3 million each year to the Afnic Foundation for Digital Solidarity.
Afnic is also the back-end registry for the companies as well as local and regional authorities that have chosen to have their own TLD, such as .paris, .bzh, .alsace, .corsica, .mma, .ovh, .leclerc and .sncf.
Established in 1997 and based in Saint-Quentin-en-Yvelines, Afnic currently has nearly 90 employees.