10/15/2019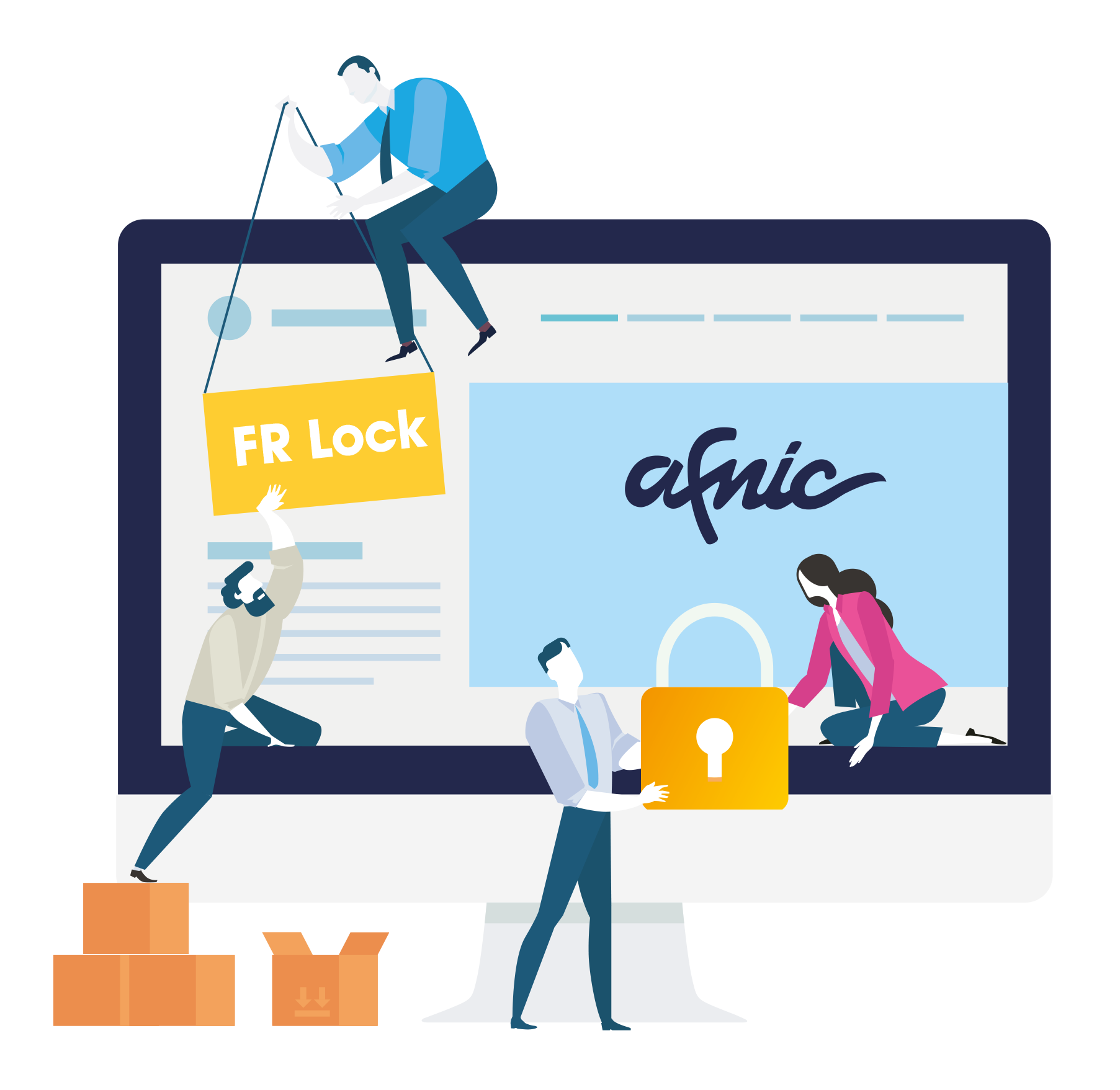 Launched by Afnic in 2015, the .FR Lock system provides security against cyberattacks and hijacking in particular, in which an attacker steals a domain name in order to take control of it and thus to edit or delete data of its choice.
This service is intended for companies and institutions whose website and online services represent a strategic channel for their business, involving high traffic volumes, data capture, transactions, etc. These attacks are becoming more and more frequent and cause serious damage, both financially and to their image as well as to the confidence of Internet users.
A reliable system marketed by .fr registrars
The .FR Lock service provides defence against various types of damage:
Attacks targeting institutions and businesses directly
Security issues that may arise at any point in the chain of players involved in management of a website.
With .FR Lock, the domain name is locked at the highest level, the registry, in close collaboration with accredited registrars. For .fr domains, this is Afnic. .FR Lock thus makes it impossible for any operations or updates to be carried out affecting proper working of a domain name without the owner being aware of it.
Any modification to a domain name must be carried out by the owner, under the control of Afnic, and only after legitimacy of the applicant has been verified, in close coordination with the registrar. .FR Lock thus affords a maximum level of security for sensitive or strategic domain names.
In December 2018, 216 domain names were locked in this way; today there are 350, representing an increase of 60%. As reliability of websites and other services associated with domain names, in particular emails, is a strategic security imperative for numerous businesses and local authorities, AFNIC has since upgraded its .FR Lock system. Its new simplified management has helped accelerate the adoption of this system.
The four major changes are as follows:
A 24/7 service even easier to use, and an authentication process which speeds up interactions between contacts.
The use of two-factor authentication, which strengthens the security process even further.
Batch locking and unlocking: all or some domain names associated with the owner can be locked and unlocked during the same application.
Registration of authorised contacts for locking and unlocking operations in a "directory". This list of advisors and trusted contacts is checked upstream by AFNIC's customer representatives.
Currently, 20 registrars accredited by AFNIC have signed the agreement authorising them to offer the .FR Lock service. These include: Alinor.net; Com Laude; CSC Corporate; Domainoo; Gandi; Hogan Lovells; IP Twins; Markmonitor; Meyer & Partenaires; Namebay; Nameshield; Nordnet; Orange; Oxyd; Safebrands.
For further information: