01/23/2017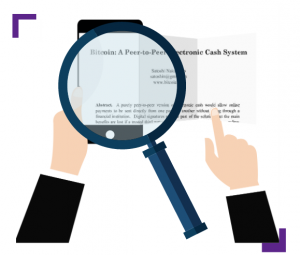 A blockchain is a form of technology that is transparent and secure by design and which is used to store and transmit information, but operates without any trusted authority or central server. It is also a database that timestamps all the exchanges between users since its inception.
Best known for its use in the Bitcoin "distributed" or "peer-to-peer" payment system, a blockchain can also be used in other activities in which the various stakeholders make use of a central authority, which could be replaced by a blockchain.
This issue paper provides a simple and objective explanation of how the technology works, its main applications to date, its limitations (technical, data security, etc.) and its possible applications in the domain name registry sector.
A good way to understand or learn more about a form of technology that raises many unresolved issues but holds considerable promise.
Download the issue paper on blockchains
More Issue papers by Afnic