06/18/2013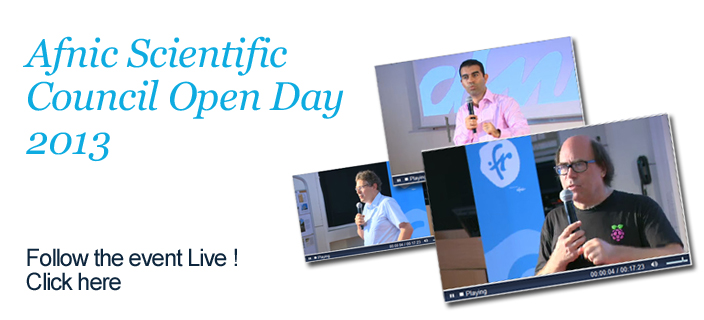 For the third year running, and in line with the 2012 event which was attended by more than fifty stakeholders from the French Internet community, Afnic is organizing another Scientific Council Open Day on July 9. Structured in two parts, with a tutorial in the morning and a seminar in the afternoon, the event will be held in the premises of the French Mines-Télécom Institute.
The tutorial will be held in the morning (9:30 to 12:30)  and is entitled "Every network needs identifiers: how to choose the right ones". ». It will be presented by Stéphane Bortzmeyer (Afnic R&D engineer).
The seminar (14:00 to 18:00) entitled this year "The changes to the architecture of the Internet" and hosted by Laurent Toutain (CEO of CS), will be held in the afternoon and will include talks by well-know figures in the field of ICT, including:
Christian Jacquenet (Orange): "New patterns of traffic routing";

Pascal Thubert (Cisco): "The polymorphic segment of the Internet";

Luigi Iannone (Télécom ParisTech): "Enhancing the Internet architecture: the Locator/Identifier Separation Protocol" (LISP);

 Isabelle Chrisment (INRIA) "The Internet Observation Platform (PLATON)"

Researchers from Afnic and the French Network and Information Security Agency (FNISA): a joint presentation of the 2012 report of the Internet Resilience Observatory.
Reminder: 
The Afnic Scientific Council Open Day is held in the premises of the Institut Mines-Télécom, 46 rue Barrault, 75013
Participation is free but registration is required before July 3 by using secretariat@afnic.fr. Please specify if you will participate in one or both programs of the Open Day (tutorial + seminar)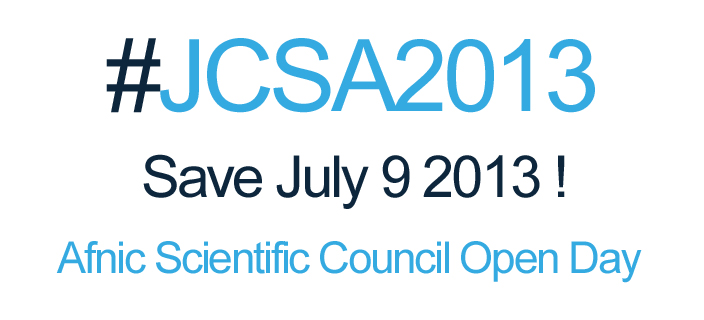 About the Mines-Télécom Institute www.mines-telecom.fr
The Mines-Télécom Institute is a public institution for higher education, research and innovation in the fields of engineering and the digital economy. It consists of 10 Mining and Telecom advanced engineering schools administered by the Minister of Industrial Recovery, as well as two subsidiary schools, and has two strategic partners and a network of 11 partner schools.
The Mines-Télécom Institute is recognized nationally and internationally for the excellence of its engineering, managerial and PhD courses, as well as its research work and innovation.
The Mines-Télécom Institute is a member of the Allistene, Aviesan and Athena National research planning alliances. It maintains close ties with the business world and has two Carnot Institutes. Each year its business incubator produces around one hundred start-ups.