10/10/2014
Various teams raced under the flag of their company, completing a 10 km (4 x 2.5 km) relay through Montigny-le-Bretonneux, a town that is part of Saint-Quentin-en-Yvelines.
The purpose of the race was to bring attention to the initiatives carried out by Special Olympics France, which supports the mentally disabled. Proceeds from the race will help promote sports endeavors for people with mental disabilities.
The relay gave Afnic employees an opportunity to express the values of Afnic, such as determination, endurance and team spirit at the service of a common goal, in a commitment to solidarity.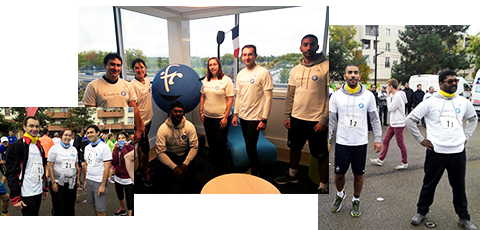 Further information