05/07/2015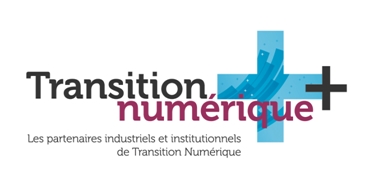 The "Transition Numérique Plus" association is tasked with helping VSEs and SMEs appropriate new digital applications and integrate the technologies involved to improve their competitiveness. To do so, "Transition Numérique Plus" is backed by an increasingly large network of regional Digital Advisors and provides them with information, documentation, and training services so that they can better meet the needs of business managers and executives.
As part of the French government's "Digital Transition" program launched on 13 November 2012 by Ms. Fleur Pellerin, Junior Minister for the Digital Economy, and developed by French Secretary of State Axelle Lemaire, the Transition Numérique Plus association (ATN+) elected its new Bureau on 26 March 2015.
For Julien Naillet, Communications Director of Afnic and now Vice-President of the Transition Numérique Plus association: "Afnic has been helping to develop the Internet in France for almost 20 years. This appointment is an honor for me, and a new step in the support we want to provide for French entrepreneurs through our investment in the Transition Numérique Plus association."
Further information
About Afnic
Afnic is the acronym for Association Française pour le Nommage Internet en Coopération, the French Network Information Centre. The registry has been appointed by the French government to manage domain names under the .fr Top Level Domain. Afnic also manages the .re (Reunion Island), .pm (Saint-Pierre and Miquelon), .tf (French Southern and Antarctic Territories), .wf (Wallis and Futuna) and .yt (Mayotte) French Overseas TLDs.
In addition to managing French TLDs, Afnic's role is part of a wider public interest mission, which is to contribute on a daily basis, thanks to the efforts of its teams and its members, to a secure and stable internet, open to innovation and in which the French internet community plays a leading role. As part of that mission, Afnic, a non-profit organization, has committed to devoting 11% of its Revenues from managing .fr Top Level Domain to actions of general interest, in particular by transferring €1.3 million each year to the Afnic Foundation for Digital Solidarity.
Afnic is also the back-end registry for the companies as well as local and regional authorities that have chosen to have their own TLD, such as .paris, .bzh, .alsace, .corsica, .mma, .ovh, .leclerc and .sncf.
Established in 1997 and based in Saint-Quentin-en-Yvelines, Afnic currently has nearly 90 employees.