02/03/2020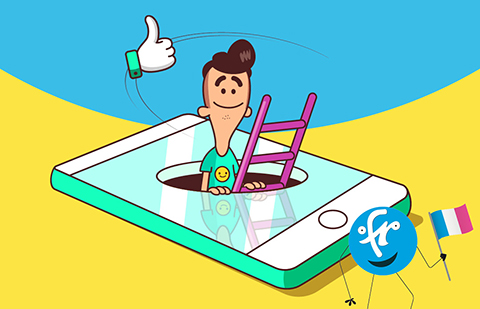 This Internet Top Level Domain has confirmed its strength (over 3.4 million holders) and its attractiveness among young people. The online survey conducted in November 2019 among a panel of 509 young people also showed that:
58% consider that the .fr has a "very good reputation";
40% consider that the .fr has a "fairly good reputation".
Pierre Bonis, CEO of Afnic, commended these results: "Young people create websites as part of their school, university and professional assignments. The .fr is a reliable and successful TLD; they are our future users and it is our job to give them all the information they need to ensure a controlled and independent online presence".
Afnic raises the awareness of over 17,000 VSEs/SMEs every year regarding their online presence and has been running a programme to help young people master their digital identity since 21 October 2019. Afnic also runs workshops in schools like the Guyancourt catering school and the IDRAC Business School in Lyon in partnership with the French federation of student associations (FFBDE – Fédération Française des Bureaux d'Étudiants), and raises awareness on a much broader range of topics than just domain names.
Methodology:
Data collected as part of a perception survey on .fr carried out every 2 years. 509 young people aged 16 to 25 were surveyed by MV2 Group for Afnic in November 2019 via an online questionnaire.