07/06/2018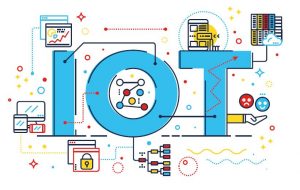 Although connected physical objects are becoming increasingly numerous, there are still great disparities in how they are connected to the Internet infrastructure (direct connection through an IP stack, Wi-Fi or an Ethernet or indirect via RFID chips or NFC tags in particular) and in the naming conventions of identifiers used for the connection.
This new issue paper looks back at Afnic's work exploring the possibilities of communication between these objects, based on the use of the DNS, to harmonize IoT identifiers with the associated digital information on the Internet at the international level.
The issue paper focuses in particular on the proposal to create a "Federated Object Naming Service (ONS)" architecture, using the DNS infrastructure to link the identifiers in the IoT, and representing a solution to address the security and privacy protection issues posed by connected objects.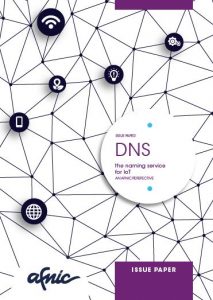 Download the Issue Paper "DNS: The Naming Solution for IoT"
For Further Reading
About Afnic
Afnic is the acronym for Association Française pour le Nommage Internet en Coopération, the French Network Information Centre. The registry has been appointed by the French government to manage domain names under the .fr Top Level Domain. Afnic also manages the .re (Reunion Island), .pm (Saint-Pierre and Miquelon), .tf (French Southern and Antarctic Territories), .wf (Wallis and Futuna) and .yt (Mayotte) French Overseas TLDs.
In addition to managing French TLDs, Afnic's role is part of a wider public interest mission, which is to contribute on a daily basis, thanks to the efforts of its teams and its members, to a secure and stable internet, open to innovation and in which the French internet community plays a leading role. As part of that mission, Afnic, a non-profit organization, has committed to devoting 11% of its Revenues from managing .fr Top Level Domain to actions of general interest, in particular by transferring €1.3 million each year to the Afnic Foundation for Digital Solidarity.
Afnic is also the back-end registry for the companies as well as local and regional authorities that have chosen to have their own TLD, such as .paris, .bzh, .alsace, .corsica, .mma, .ovh, .leclerc and .sncf.
Established in 1997 and based in Saint-Quentin-en-Yvelines, Afnic currently has nearly 90 employees.