07/06/2018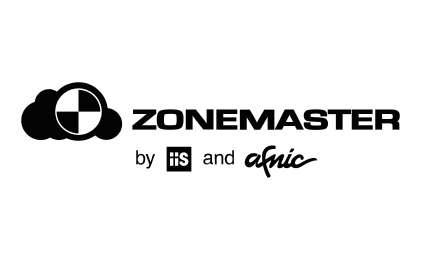 Afnic and IIS are working in partnership for more than 4 years to develop and provide a world-class reference instrument for DNS checking : Zonemaster, a tool for validation of DNS (Domain Name System) zone delegation.
The DNS being an essential infrastructure for Internet communications, regularly checking the technical quality of Internet domain names is key to improving the resilience of the global Internet.
Available to all as free software, Zonemaster can be alternatively used via a public web interface on http://www.zonemaster.net or in a local environment through a command-line or a graphical user interface, after downloading its components from https://github.com/zonemaster and installing them on a Unix machine. The service is available in English, Danish, French and Swedish.
Zonemaster checks DNS servers and zones configuration against a set of tests based on Internet standards and best current practices to determine that they are correct.
The Graphical User Interface, Back-end and Engine components have been considerably improve to answer at best to the end-users community.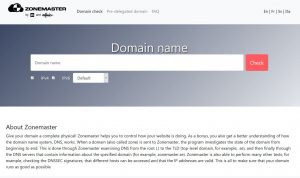 Last but not least, the project team is welcoming feedbacks on this release and suggestions for improvements
About Afnic
Afnic is the acronym for Association Française pour le Nommage Internet en Coopération, the French Network Information Centre. The registry has been appointed by the French government to manage domain names under the .fr Top Level Domain. Afnic also manages the .re (Reunion Island), .pm (Saint-Pierre and Miquelon), .tf (French Southern and Antarctic Territories), .wf (Wallis and Futuna) and .yt (Mayotte) French Overseas TLDs.
In addition to managing French TLDs, Afnic's role is part of a wider public interest mission, which is to contribute on a daily basis, thanks to the efforts of its teams and its members, to a secure and stable internet, open to innovation and in which the French internet community plays a leading role. As part of that mission, Afnic, a non-profit organization, has committed to devoting 11% of its Revenues from managing .fr Top Level Domain to actions of general interest, in particular by transferring €1.3 million each year to the Afnic Foundation for Digital Solidarity.
Afnic is also the back-end registry for the companies as well as local and regional authorities that have chosen to have their own TLD, such as .paris, .bzh, .alsace, .corsica, .mma, .ovh, .leclerc and .sncf.
Established in 1997 and based in Saint-Quentin-en-Yvelines, Afnic currently has nearly 90 employees.