10/05/2017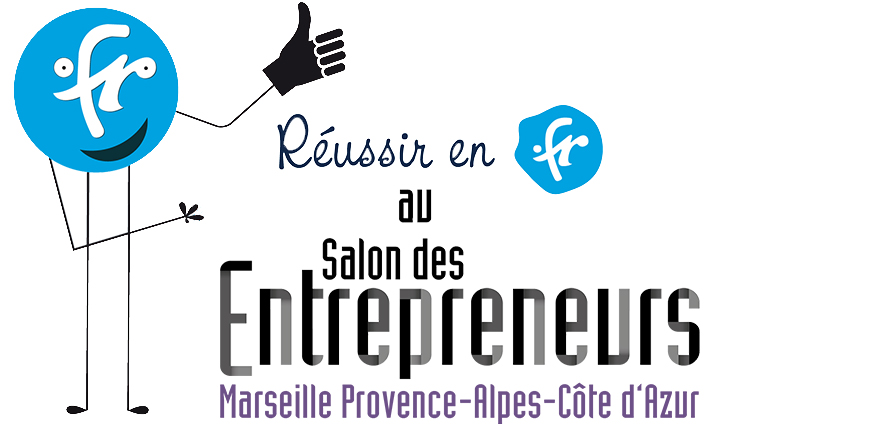 Present alongside their partners of the Foliweb on Stand No. 420, Afnic experts will offer visitors an opportunity to assess their online presence and obtain a personalized action plan thanks to Réussir avec le Web, a diagnostic service that's new, simple and free – https://comment.reussiravecleweb.fr – and then take advantage of their tips to get the most out of the web and boost their online presence!
Afnic experts will also be moderating two daily sessions of the conference "The questions to ask when creating an address for your Internet business".
The 45-minute sessions are designed to explain the issues involved in an internet address, and to ask the right questions about digital identity. An opportunity to gain useful tips and hints on how to choose a domain name suitable for your business image, and be more visible and more credible!
The Marseilles Trade Fair for Entrepreneurs in figures
10,000 participants and 120 partners and exhibitors expected
4 thematic programs (Boosting your business through digital technology / Innovating and accelerating your growth / Expanding internationally / Taking over a company)
One hundred participative conferences and workshops
Practical information
Salon des Entrepreneurs de Marseille PACA – Wednesday 11 and Thursday 12 October 2017
Palais des Congrès – Marseille Chanot – Rond-Point du Prado – 13 008 Marseille
Open from 09:00 to 18:30 on Wednesday / 09:00 to 18:00 on Thursday
For further information, please see: http://www.salondesentrepreneurs.com/marseille/
About Afnic
Afnic is the acronym for Association Française pour le Nommage Internet en Coopération, the French Network Information Centre. The registry has been appointed by the French government to manage domain names under the .fr Top Level Domain. Afnic also manages the .re (Reunion Island), .pm (Saint-Pierre and Miquelon), .tf (French Southern and Antarctic Territories), .wf (Wallis and Futuna) and .yt (Mayotte) French Overseas TLDs.
In addition to managing French TLDs, Afnic's role is part of a wider public interest mission, which is to contribute on a daily basis, thanks to the efforts of its teams and its members, to a secure and stable internet, open to innovation and in which the French internet community plays a leading role. As part of that mission, Afnic, a non-profit organization, has committed to devoting 11% of its Revenues from managing .fr Top Level Domain to actions of general interest, in particular by transferring €1.3 million each year to the Afnic Foundation for Digital Solidarity.
Afnic is also the back-end registry for the companies as well as local and regional authorities that have chosen to have their own TLD, such as .paris, .bzh, .alsace, .corsica, .mma, .ovh, .leclerc and .sncf.
Established in 1997 and based in Saint-Quentin-en-Yvelines, Afnic currently has nearly 90 employees.