10/10/2017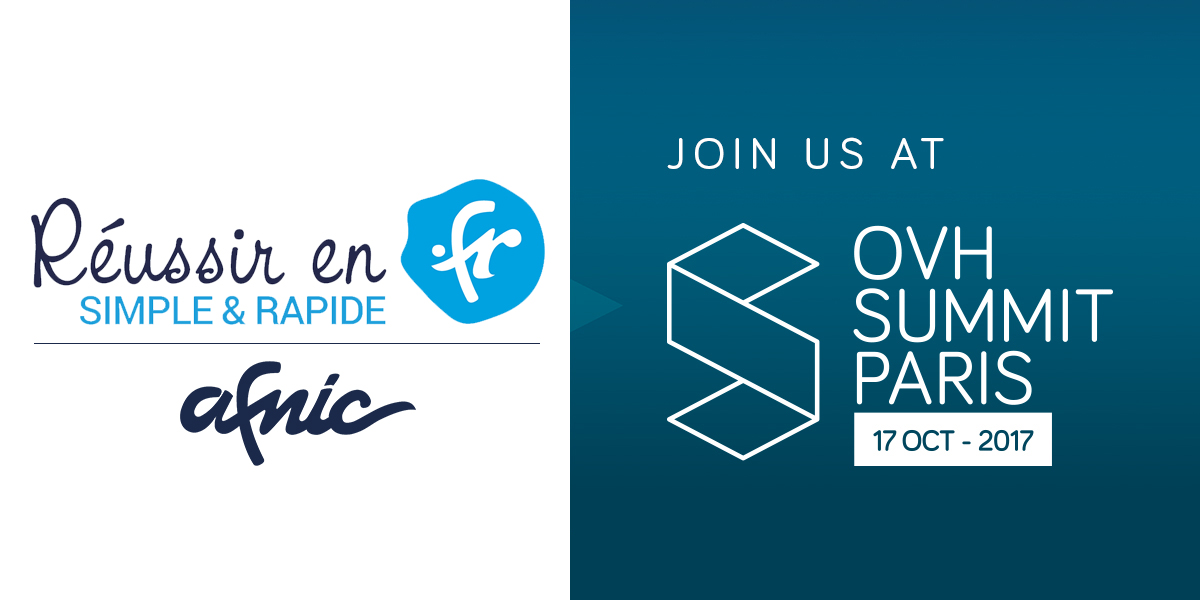 Covering issues ranging from cloud infrastructures, dedicated hosting, domain names, e-commerce, storage and archiving, virtual servers, to Internet and VoIP connections, the OVH Summit is the must-go event for those who want to learn more about the latest trends and new features in cloud computing and the latest innovations for developing IT projects.
A support platform dedicated to the development of the online presence of VSEs / SMEs, Réussir en.fr will be in the Exhibition Hall of the OVH Summit to present to visitors, project promoters and entrepreneurs, Réussir avec le Web, its new free diagnostic tool, which provides a personalized action plan to boost each company's online presence.
As part of the web clickstream included in the OVH Summit, Mickaël Vigreux, Afnic Sales Manager, will co-host with Rémi Loiseau, Registry Liaison Manager at OVH, a conference entitled Universal acceptance: the implications of the development of domain names since 2014. Domain names have undergone significant changes since 2014, including the launch of international DNs and new generic TLDs. What effects have these changes had on the web? Conference in French from 14:00 to 14:45.
More info on the OVH Summit 2017