01/26/2017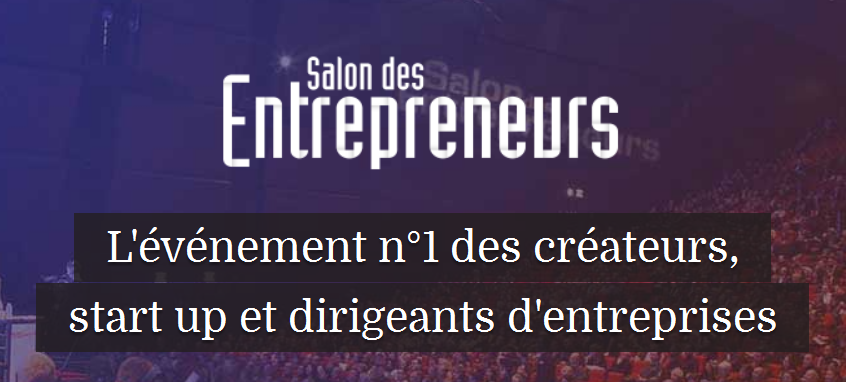 Réussir-en.fr: committed to serving the online presence of entrepreneurs!
Réussir-en.fr is the platform with practical advice for SMEs / SOHOs created by Afnic, the registry that manages more than 3 million .fr Internet addresses. And since 87% of French people trust websites with a .fr address, it is the perfect TLD to create a sense of proximity and promote expertise made in France.
Since its inception, Réussir-en.fr has helped professionals develop their business on the Internet. The free monthly newsletter La Box Réussir-en.fr provides practical advice on marketing, legal, commercial and other issues, helping them to launch a business on the Internet, optimize their online presence, and expand their digital "culture".
Réussir-en.fr focuses in particular on the one million French SMEs absent from the Internet or only present on social networks to show them that owning a website and a personalized domain name is:
a simple, fast, and inexpensive process
an indispensable step for a relevant, controlled online presence
an opportunity whatever their business activity in terms of reputation and business development
a pledge of credibility and reliability
an even more effective lever when coupled with social networks
Present on the Foliweb section of the Small Business Tech programme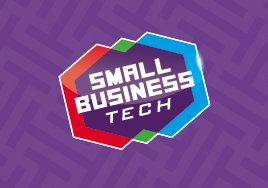 During the 2017 Paris Trade Fair for Entrepreneurs, Réussir-en.fr will be part of the Small Business Tech programme, designed to help SOHOs / SMEs achieve their digital transition and appropriate the digital tools and solutions they need to do so, such as online visibility and presence, using social networks, generating revenue and acquiring customer loyalty, to name a few.
Réussir-en.fr teams will be present on the Foliweb section (Village 4 – booth 435), THE venue for communication and digital business development alongside other experts in these issues:
Neocamino, a web communication solution for SOHOs
Jimdo, a 100% responsive tool for creating websites requiring no IT know-how
Powebco, a digital consultancy for SOHOs and SMEs
Shop Application, e-commerce software to manage and drive online sales
The Foliweb section of the Paris Trade Fair for Entrepreneurs will also offer an outstanding program of 20 workshops with 100% practical, instructive advice, hosted by experts in solving digital problems: from choosing a domain name to setting up a digital strategy, from creating a website to SEO issues, the program of the Foliweb section will give visitors a tangible, pragmatic view of their online presence!
A workshop on choosing your domain name
On February 1 and 2, from 14:15 to 15:00, Réussir-en.fr coaches Lucile Ravasse and Mickaël Vigreux will host a workshop entitled "The questions to ask when creating an address for your Internet business"
An IP address is a genuine digital calling card on the Internet, since it already says a great deal about a business. Well chosen, it makes it more visible and more credible. Choosing it is a real challenge for professionals! The workshop will provide an opportunity for participants to obtain the tips and tricks they need to choose a coherent, effective domain name that is best suited to their business.
About the Paris Trade Fair for Entrepreneurs
http://www.salondesentrepreneurs.com/paris
Designed for business starters, buyers, entrepreneurs, SOHO / SME / ISE managers… the Paris Trade Fair for Entrepreneurs is a unique occasion to learn how to start a business, develop a network and benefit from the experience of leading entrepreneurs. 2 days to learn about the latest trends, obtain the best advice, find suitable funding, and get projects off the ground. In 2017 the Paris Trade Fair for Entrepreneurs represents an estimated attendance of 68,000 visitors, 300 advisory services & stands, 200 lectures and workshops and 150 leading on-line business personalities. 
About Afnic
Afnic is the acronym for Association Française pour le Nommage Internet en Coopération, the French Network Information Centre. The registry has been appointed by the French government to manage domain names under the .fr Top Level Domain. Afnic also manages the .re (Reunion Island), .pm (Saint-Pierre and Miquelon), .tf (French Southern and Antarctic Territories), .wf (Wallis and Futuna) and .yt (Mayotte) French Overseas TLDs.
In addition to managing French TLDs, Afnic's role is part of a wider public interest mission, which is to contribute on a daily basis, thanks to the efforts of its teams and its members, to a secure and stable internet, open to innovation and in which the French internet community plays a leading role. As part of that mission, Afnic, a non-profit organization, has committed to devoting 11% of its Revenues from managing .fr Top Level Domain to actions of general interest, in particular by transferring €1.3 million each year to the Afnic Foundation for Digital Solidarity.
Afnic is also the back-end registry for the companies as well as local and regional authorities that have chosen to have their own TLD, such as .paris, .bzh, .alsace, .corsica, .mma, .ovh, .leclerc and .sncf.
Established in 1997 and based in Saint-Quentin-en-Yvelines, Afnic currently has nearly 90 employees.