11/30/2011
On 21 November 2011, AFNIC held its first day for registrars to inform them about its offer and procedures, and help them in using them.
Throughout the morning, AFNIC experts discussed in detail the opening of the .fr TLD and the other ccTLDs to Europe, as well as the accreditation of registrars, the new Syreli dispute resolution system, the deployment of DNSSEC at AFNIC, and the new gTLD program launched by ICANN.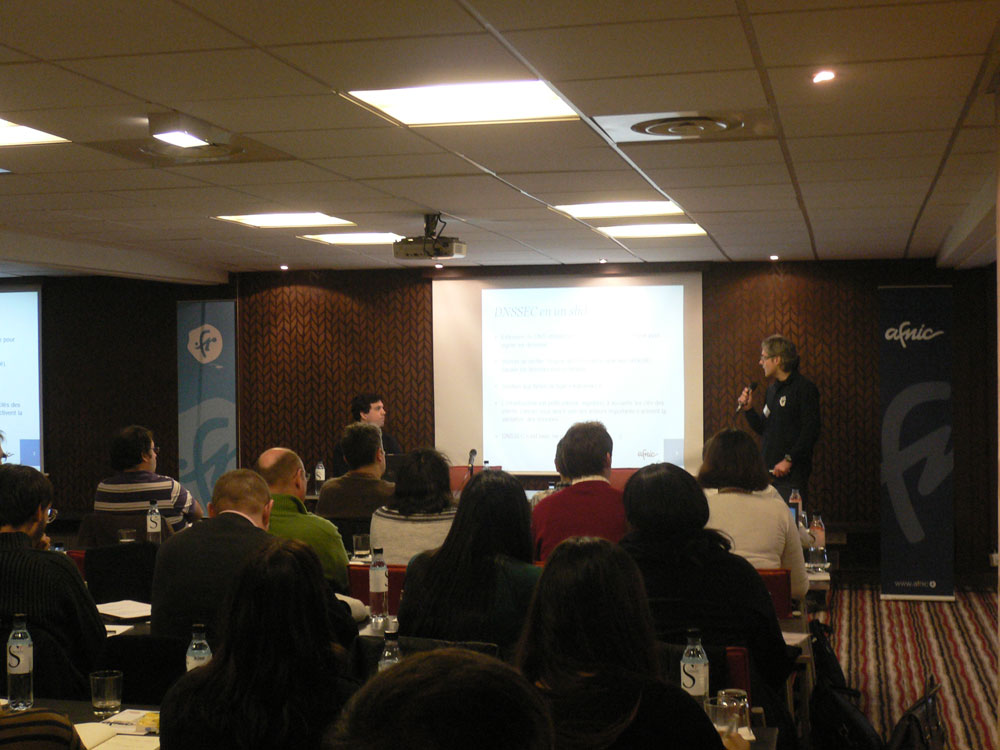 In the afternoon, the participants formed technical working groups and attended workshop. Account managers were present to assist the registrars in filling out the accreditation application package and answer all their questions.