09/29/2011
Launched on 2 September 1986, the .fr TLD is celebrating its 25th anniversary. Among the many events planned to celebrate the milestone, AFNIC would like to introduce the private fans and professional followers who have played an active role the success of the national extension and have made AFNIC a key player in the French Internet ecosystem.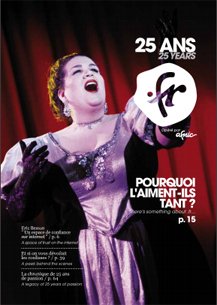 The magazine covers:
highlights in the history of the .fr TLD since its inception;
 what goes on behind the scenes of the .fr TLD, with testimonials from the women and men who "work in the wings";
 testimonials from project owners, business leaders and heads of institutions that have chosen the .fr extension, and from all those who have actively taken part in the saga of the .fr TLD.
Find out more