06/22/2015
Afnic has renewed its annual survey on the quality of its services, carried out by the INIT company, in which 85 registrars participated in 2014.
With respect to Afnic's quality of service and public image, the survey indicated:
the very high level in the overall satisfaction rating that Afnic continued to receive, which rose from around 8.2/10 in 2013 to

8.3/10

in 2014;
an overall level of satisfaction which remained at

99%

(with a median score of 91% for the sector in general).
Among the major strengths highlighted by the survey, it would seem that Afnic is perceived as an organization that:
is professional (

100%

of the respondents agreed on this point);
can be trusted (

99%

);
is efficient (

96%

).
A number of enhancements eagerly expected by customers were delivered during the year, helping to maintain the high level of satisfaction:
the introduction of new services, such as fr-Lock, the opening of access to domain names with 1 and 2 characters, multi-year registration, etc.;
the provision of new tools and new interfaces; setting up a service available 24/7;
support in the deployment of the new gTLDs technically operated by Afnic.
On June 11, Afnic organized its Registrar Day, an annual event for its French and international registrars. The occasion provided a further opportunity to demonstrate the association's level of customer focus, and wishes to thank all those who participated in the discussions.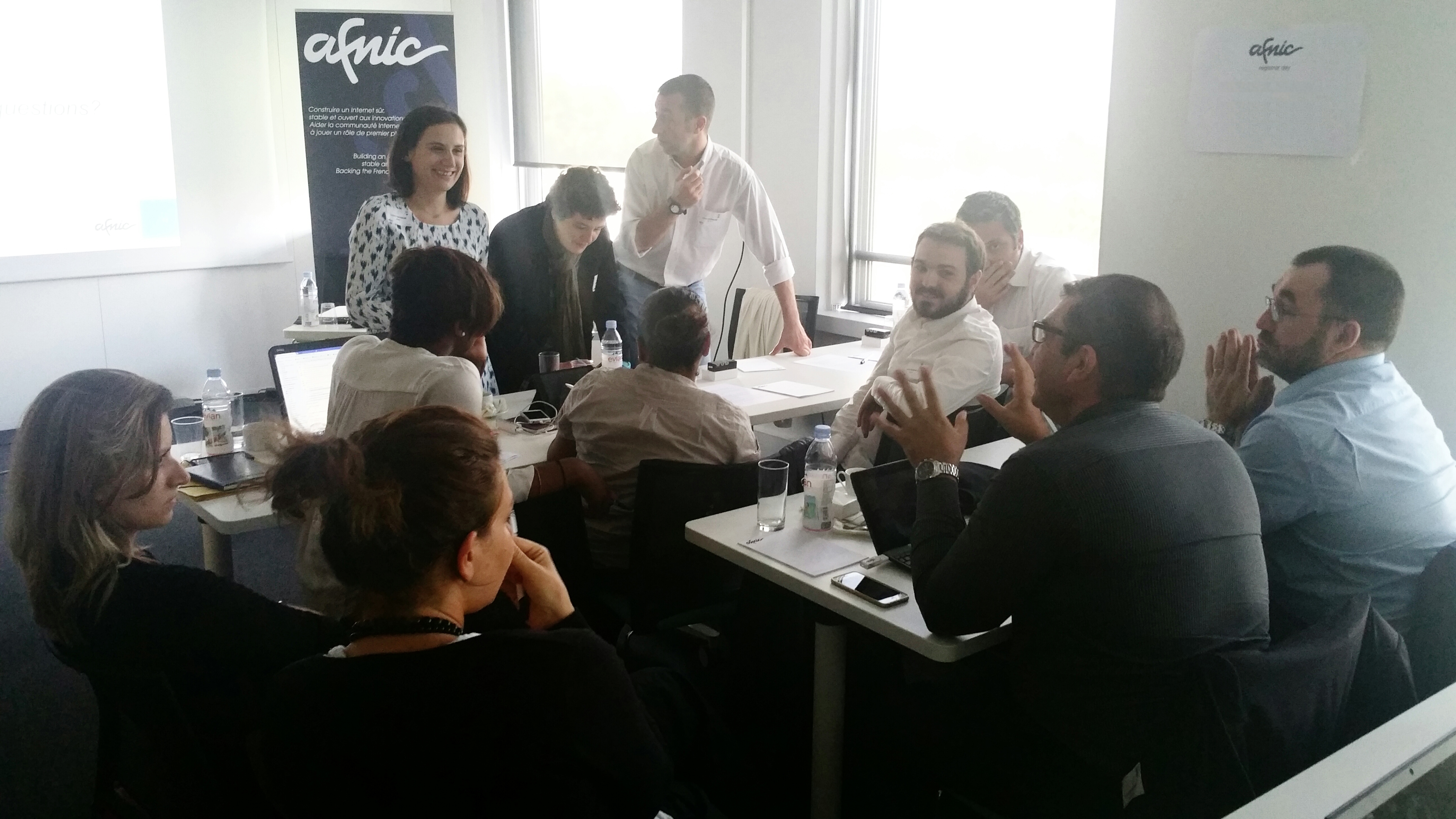 Afnic Registrar Day 2015 –  11/06/2015 – Source Afnic