12/01/2014
As the leading registry for French Internet addresses, for over 15 years Afnic has built up a unique level of experience in domain name management in France. Afnic is a non-profit association, and the government-appointed Registry for the management of .fr domain names. It also manages the overseas TLDs for .re (Reunion Island), .pm (St. Pierre and Miquelon), .tf (French Southern and Antarctic Territories), .wf (Wallis and Futuna) and .yt (Mayotte). Those six ccTLDs represent a portfolio of more than 2.8 million domain names and make Afnic the leading French operator of Internet Registry Services.
Afnic carries out its assignments in the public interest by involving all the relevant stakeholders in its decisions (scientists, the public authorities, and representatives of private sector involved in the Internet in France).
Its time-tested processes in DNS management and ability to secure a large portfolio of domain names are now proving their value in other businesses and organizations. Since 2011, Afnic has supported the deployment of 17 new registries for new Internet TLDs, including .paris and .bzh, as well as .sncf, .ovh and .leclerc.
In line with these developments, starting from December 1, 2014, Afnic will be expanding its technical consultancy and expertise offering.
The offering now includes two components: support for the implementation and deployment of new registries on the one hand, and technical expertise in DNS and secure management of domain name portfolios on the other.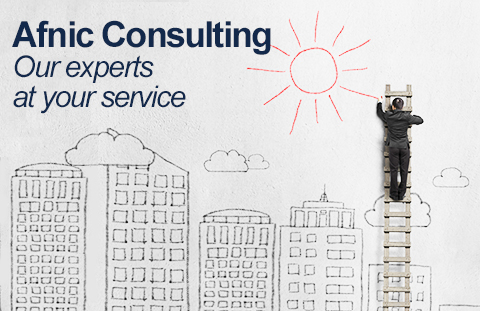 Consultancy
In the first category of services, Afnic teams can support a business, brand or local authority wishing to create their own Internet TLD, throughout all the phases of the implementation of a new registry, from upstream discussions to maintaining the registry after it has been launched. The support can cover either one of those aspects or the project as a whole.
Expertise
The second category of services is backed by the widely recognized technical knowledge of Afnic engineers. It is designed for registries, ISPs and businesses alike, and helps them implement or improve an operational infrastructure and deploy DNS, DNSSEC (secure DNS) and IPv6 protocols.
"Afnic has over 15 years of experience in the Internet and domain name industry. We are putting that experience to the service of businesses and local authorities in line with our mission, which consists in helping French stakeholders play a leading role on the Internet", said Mathieu Weill, CEO of Afnic.