By incorporating all of the expertise involved in operating as an internet Top-Level Domain registry, Afnic assists you throughout the life cycle of your TLD – from its creation to its optimisation in order to develop and consolidate your registry activity.
Some brands and territories already have their own gTLD (generic Top-Level Domain), and this trend is set to develop in the coming years. A TLD (.brand, .network, .region, etc.) lays the foundation for a well-controlled digital territory right up to the URL, and is a source of infinite potential.
Whether you are already a TLD registry or whether you are looking to register your own TLD, we are here to help, and can put in place bespoke projects depending on your goals and needs. Our experts can advise you on all aspects of the role of registry: technical, legal and policy, marketing and sales.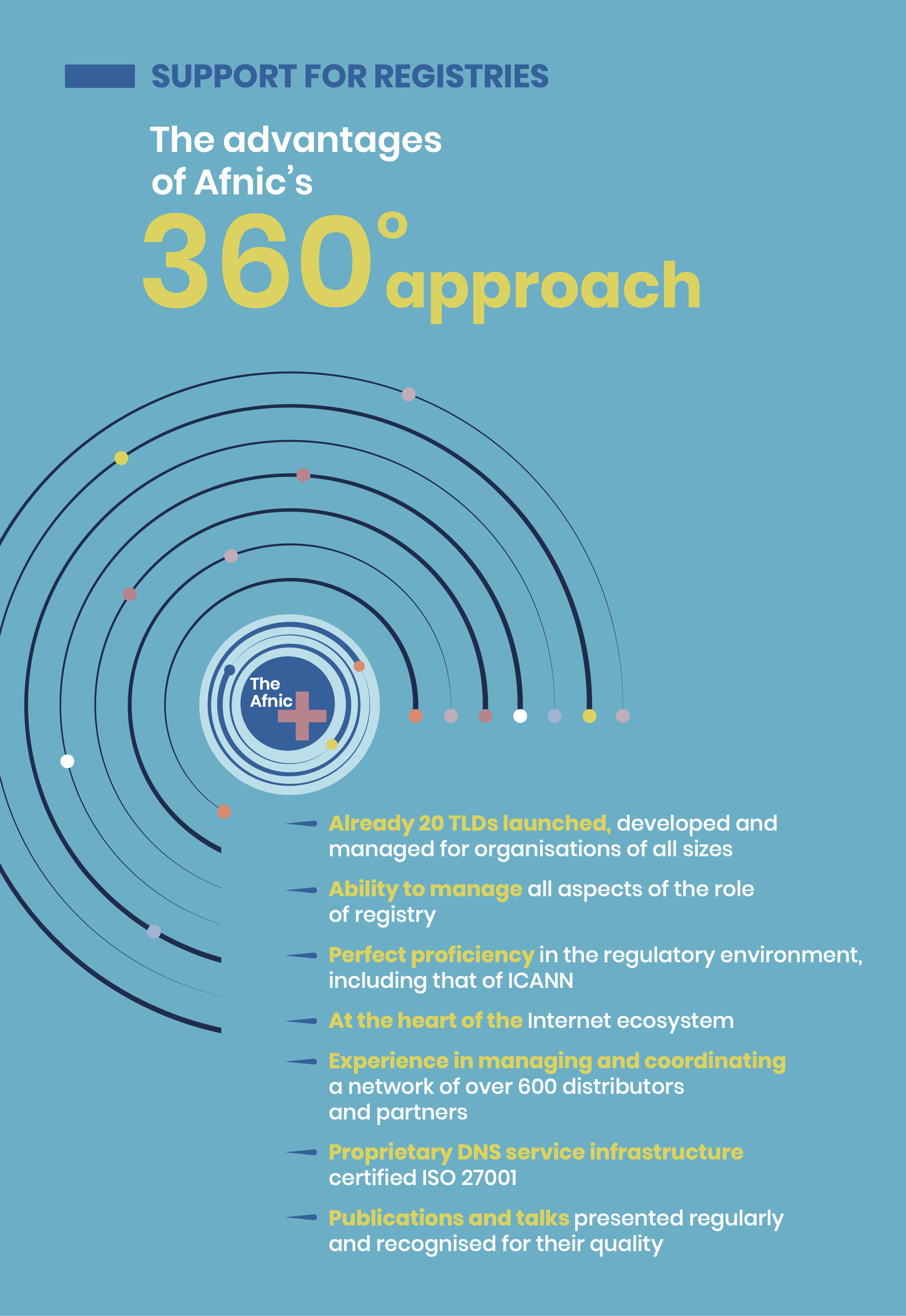 The advantages of Afnic's 306° approach
Becoming a registry
This is the first step for organisations wanting to develop a new digital space for their community or brand. 
Are you thinking of creating a TLD in your name? Afnic can offer you guidance to launch your custom gTLD and assist you in defining a sustainable digital strategy: preliminary study, benchmark, target analysis, user determination, development of an action plan. A true roadmap to be set out together.
Key figure
28
In 2018, 645 brand TLDs were registered worldwide, of which 28 in France.
Are you already a domain registry and want to develop its use?
We can help you analyse the strengths and weaknesses of your TLD and contribute to your strategic reflections. We help you define the marketing mix (target, price, communication, distribution) in line with your ambitions.
Developing your business
Brands and territories that have chosen a domain in their name have placed themselves on a level footing with their competitors in the internet sector. oui.sncf and e.leclerc are seen nowadays as digitally native brands in France, just like Blablacar and Le bon coin. A TLD in your name represents a powerful weapon in the battle for attention.
Capitalising on our experience in the launch and management of 20 TLDs, we have built up concrete expertise covering the entire life cycle of a domain, with the capacity to support organisations of varying sizes and with different business models and concerns.  We provide tailored 360° support throughout the value chain in the registry business:  - TLD deployment and management; - Strengthening the DNS resolution infrastructure; - Abuse management; - Registry policy; - Protection of user data; - Marketing and promotion of online presence; - Coordination of a distributors' network.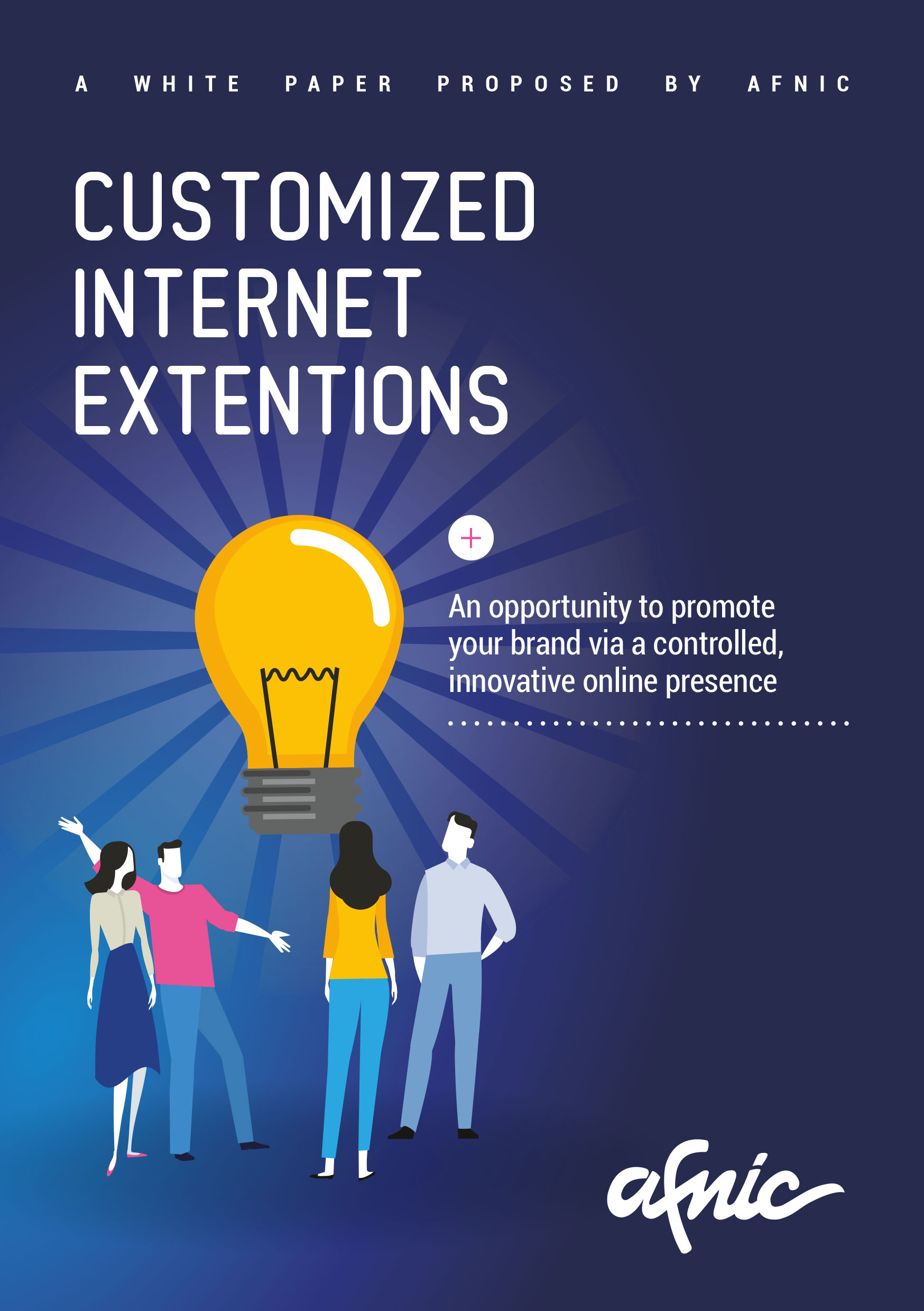 White Paper