10/05/2012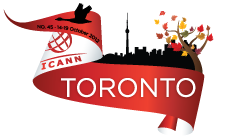 As a provider of technical solutions and services as the technical operator of a registry, Afnic is gearing up for the 45th ICANN meeting, to be held in Toronto from October 14 to 18 next.  On this occasion, its teams will be taking turns throughout the week to host the Afnic stand number 20, which should be the focal point for the entire French and French-speaking community.
The issues that will be discussed during the meeting:
As far as the governance of ICANN is concerned, it is the first public meeting under the auspices of its new director Fadi Chehade, whose inaugural speech and first publically-announced decisions indicate changes can be expected in the way ICANN works. In addition, during this new meeting, the 2013-2016 Strategic Plan for ICANN should be the subject of much debate.
Regarding the new gTLDs, the meeting should be interspersed with discussions on the Trademark Rights Protection Mechanisms which will be introduced for the launch of the new gTLDs. This is particularly the case of the trademark rights verification system known as the Trademark Clearing House (TMCH), about which discussions will continue in the light of the recent proposals made by ICANN and which are currently subject to public comment.
To prepare your visit:
Meet the Afnic teams at ICANN Toronto on stand number 20
 Check out the agenda for the 45th ICANN meeting. The meeting can be remotely monitored using the facilities set up by ICANN, available via the agenda for each session.