02/24/2015
Domain name deletions, fraudulent transfers and scams are commonplace and can lead to diversion of traffic or make a website completely inaccessible. They often make the headlines and their consequences can be extensive and costly for companies.
By degrading the trust of customers, these incidents can have a lasting affect on a company's reputation and heavily penalize its activity. These scams happen when someone fraudulently accesses the registration data of the domain name and changes them.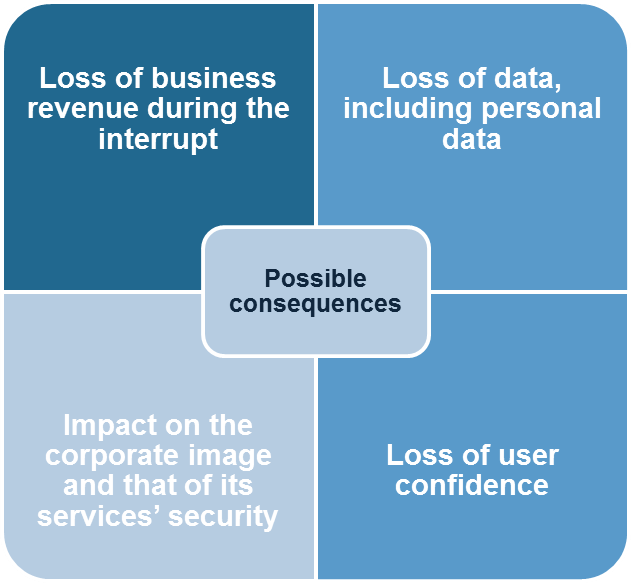 The .fr Lock service
With its new .fr Lock service, Afnic helps effectively control these risks by locking the domain name at the registry level. This offers a safety barrier for every company and institution whose website and online services are strategic and highly exposed to hacking risks.
The operations and updates on domain names locked are made possible only following a request to unlock made by the registrar. In reception, Afnic confirms these requests after a process of authentification.
This service will be available in the next few weeks within all .fr accredited registrars.
Testimonial
Patrick HAUSS, Regional Director EMEA – CSC Digital Brand Services
"Victims of attacks know it: the blocking of a website, an app or an e-mail address are events that remind us that some domain names are more valuable than others.
At CSC Digital Brand Services, we have chosen to accompany Afnic in its project to propose new protection tools for strategic domains. We have integrated the .fr Lock service to our range of services "CSC Multilock" and we offer this kind of registry lock each time a Top Level Domain offers this possibility. This tool is perfect to help us to optimize the portfolio plan we put in place to offer more security to the on-line activities of our clients."
For more information
About Afnic
Afnic is the acronym for Association Française pour le Nommage Internet en Coopération, the French Network Information Centre. The registry has been appointed by the French government to manage domain names under the .fr Top Level Domain. Afnic also manages the .re (Reunion Island), .pm (Saint-Pierre and Miquelon), .tf (French Southern and Antarctic Territories), .wf (Wallis and Futuna) and .yt (Mayotte) French Overseas TLDs.
In addition to managing French TLDs, Afnic's role is part of a wider public interest mission, which is to contribute on a daily basis, thanks to the efforts of its teams and its members, to a secure and stable internet, open to innovation and in which the French internet community plays a leading role. As part of that mission, Afnic, a non-profit organization, has committed to devoting 11% of its Revenues from managing .fr Top Level Domain to actions of general interest, in particular by transferring €1.3 million each year to the Afnic Foundation for Digital Solidarity.
Afnic is also the back-end registry for the companies as well as local and regional authorities that have chosen to have their own TLD, such as .paris, .bzh, .alsace, .corsica, .mma, .ovh, .leclerc and .sncf.
Established in 1997 and based in Saint-Quentin-en-Yvelines, Afnic currently has nearly 90 employees.