06/13/2023
Afnic, the registry for the .fr top level domain, welcomes Isabelle Amaglio-Térisse to its decision-making body.
Appointed as representative of the Ministry of Industry, Isabelle Amaglio-Térisse succeeds Gilles Crespin, whom we thank for the three years during which he has conveyed advice and expertise for the development of our association.
A legal expert by training, Isabelle Amaglio-Térisse has worked in the public sector for 30 years (Paris Chamber of Commerce, Ministry of Economy and Finance, various ministerial offices) on themes of economic development, support for VSEs and SMEs, crafts and consumption.
In her current position as head of general economic and financial control (CGefi), she manages the economic, financial and budgetary oversight of 25 French organisations engaged in industrial innovation and legal and economic protection of research, the protection of innovation, research and development and industrial standardisation.
We welcome Isabelle Amaglio-Térisse, and are convinced that her skills in areas so close to those of Afnic can contribute to the dynamism of our association.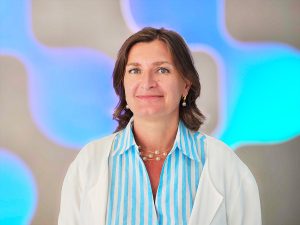 About the the Board of Trustees
The Board of Trustees meets at least once every six months. It is composed, by statute, of ten members:
five representatives appointed by the founding members: two for Inria and one each for the ministries concerned (Electronic Communications, Industry and Research);
five member representatives, elected by the General Assembly: two representatives of 'Registrar' members, two representatives of 'User' members, and one representative of Correspondent members of the International College.
About Afnic
Afnic is the acronym for Association Française pour le Nommage Internet en Coopération, the French Network Information Centre. The registry has been appointed by the French government to manage domain names under the .fr Top Level Domain. Afnic also manages the .re (Reunion Island), .pm (Saint-Pierre and Miquelon), .tf (French Southern and Antarctic Territories), .wf (Wallis and Futuna) and .yt (Mayotte) French Overseas TLDs.
In addition to managing French TLDs, Afnic's role is part of a wider public interest mission, which is to contribute on a daily basis, thanks to the efforts of its teams and its members, to a secure and stable internet, open to innovation and in which the French internet community plays a leading role. As part of that mission, Afnic, a non-profit organization, has committed to devoting 11% of its Revenues from managing .fr Top Level Domain to actions of general interest, in particular by transferring €1.3 million each year to the Afnic Foundation for Digital Solidarity.
Afnic is also the back-end registry for the companies as well as local and regional authorities that have chosen to have their own TLD, such as .paris, .bzh, .alsace, .corsica, .mma, .ovh, .leclerc and .sncf.
Established in 1997 and based in Saint-Quentin-en-Yvelines, Afnic currently has nearly 90 employees.