12/15/2016
Some 18 months after what appears to be a revolution in the domain name industry, how have brands made the move to the new extensions? How is this innovation changing their communication and the experience for their customers and fans? What are their strategies?
By decrypting concrete use cases, this new issue paper by Guillaume Pahud, the founder of dot stories, an activation platform for generic domain names under the .brand gTLD, is an instructive explanation on how brands are taking advantage of these new TLD suffixes.
Promoting a brand's roots in a region and its history, highlighting brand values, providing new tools and new browsing experiences are all examples underlining the interest brands have in these new extensions and how they are using them to innovate in their online communication.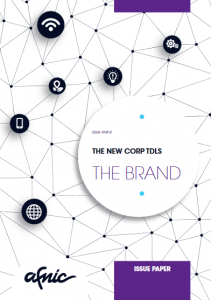 Download the new Afnic Issue Paper "The new Corp TLDs : The brand"