06/10/2022
The Afnic Ordinary General Meeting of 10 June 2022 renewed three elected positions on the Board of Trustees.
The Board of Trustees is Afnic's steering body, vested with extensive powers to take all decisions not reserved to the General Meeting of Members. It is formed of 5 representatives appointed by the Founding Members and 5 elected representatives.
The following were elected at the General Meeting of 10 June 2022:
For the "Registrars" Consultative Committee:

NETIM, represented by Sébastien Almiron
For the "Users" Consultative Committee:

the INPI represented by Paul Perpere
For the International College:

the INPHB (Institut National Polytechnique Houphouët Boigny, Côte d'Ivoire) represented by Souleymane Oumtanaga (re-elected).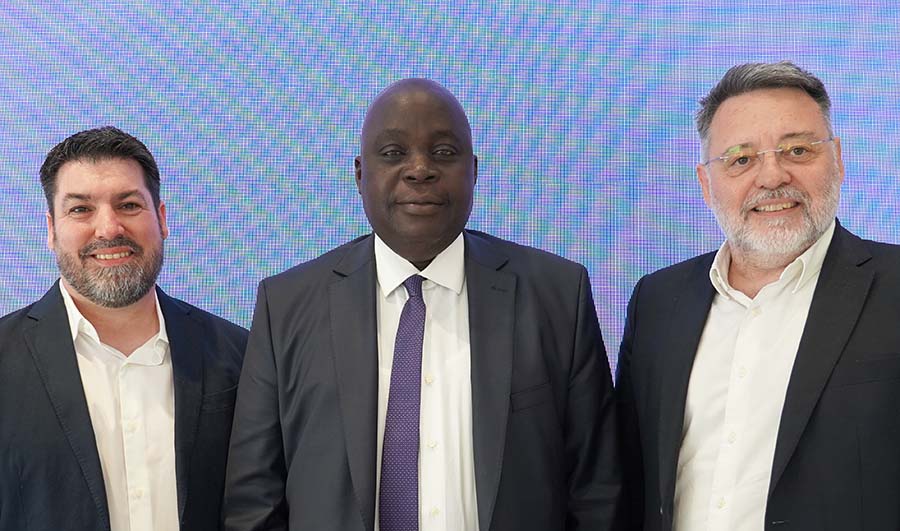 From left to right: Sébastien ALMIRON (NETIM), Souleymane OUMTANAGA (INPHB) and Paul PERPERE (INPI)
Afnic would like to express its warmest thanks to the outgoing trustees for their meaningful involvement and contributions to the development of the association. These thanks go to:
Benjamin Louis, User representative
Arnaud Wittersheim, representing NAMESHIELD, Registrar representative.
About Afnic
Afnic is the acronym for Association Française pour le Nommage Internet en Coopération, the French Network Information Centre. The registry has been appointed by the French government to manage domain names under the .fr Top Level Domain. Afnic also manages the .re (Reunion Island), .pm (Saint-Pierre and Miquelon), .tf (French Southern and Antarctic Territories), .wf (Wallis and Futuna) and .yt (Mayotte) French Overseas TLDs.
In addition to managing French TLDs, Afnic's role is part of a wider public interest mission, which is to contribute on a daily basis, thanks to the efforts of its teams and its members, to a secure and stable internet, open to innovation and in which the French internet community plays a leading role. As part of that mission, Afnic, a non-profit organization, has committed to devoting 11% of its Revenues from managing .fr Top Level Domain to actions of general interest, in particular by transferring €1.3 million each year to the Afnic Foundation for Digital Solidarity.
Afnic is also the back-end registry for the companies as well as local and regional authorities that have chosen to have their own TLD, such as .paris, .bzh, .alsace, .corsica, .mma, .ovh, .leclerc and .sncf.
Established in 1997 and based in Saint-Quentin-en-Yvelines, Afnic currently has nearly 90 employees.