08/31/2017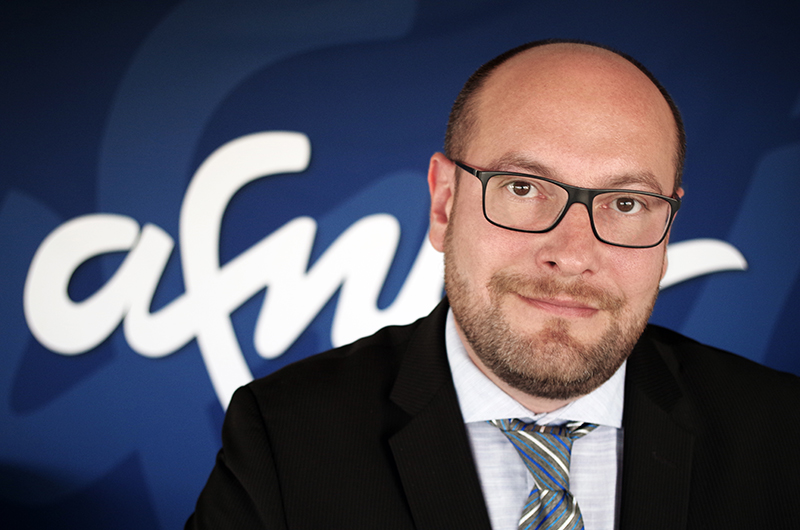 Pierre Bonis, Directeur général de l'Afnic
Further to the recommendation of the Afnic Board of Trustees, its Chairperson Emmanuel Sartorius has appointed Pierre Bonis as the association's Chief Executive Officer. He replaces Mathieu Weill as of September 1, 2017.
Pierre Bonis, 44, has been working in the ICT sector, in technical governance of the Internet and domain names for 15 years. He initially held responsibilities within the French government – in the Ministry of Foreign Affairs and Ministerial Cabinets in charge of the digital economy and then of sustainable development – before joining Afnic in 2012 as Deputy CEO.
As a specialist in international cooperation issues, Pierre Bonis has also been a member of the Board of Trustees of the CENTR, the European association of national domain name registries, since 2016.
Since May 2017, he has been the acting CEO of Afnic in accordance with the succession plan relating to the departure of Mathieu Weill – who had been the CEO of Afnic since 2005 – who has joined the Digital Economy Department (SEN) of the Directorate-General for Enterprise (DGE). Pierre Bonis will officially take office on September 1, 2017.
"Afnic represents both the permanence and the resilience of the critical infrastructures of the Internet, and a constant spirit of openness and innovation. Continuing on from the work undertaken by Mathieu Weill, with the support of a Board of Trustees which itself is representative of the diversity of the French Internet community, and backed by the tremendous talent of the Afnic teams, in the years to come I intend to continue the quest for excellence to benefit all the stakeholders in the French Internet," said Pierre Bonis.