04/02/2015
Before that date, the registration of .fr domain names was only possible for a maximum of one year, and each had to be renewed every year.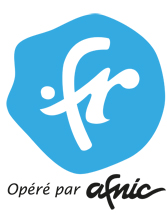 Multi-annual registration: Modular, simpler and surer
Multi-annual registration (for periods of up to ten years) makes the service simpler and surer for holders and users of domains names under the .fr TLD
The modular offering means that holders can perpetuate and/or promote their domain name with a single click, depending on its objective (a temporary name for a project or a permanent name for a company).
The system also offers a safety barrier for every company and institution whose website and online services are strategic.
Multi-annual registration is also valid for the overseas French ccTLDs managed by Afnic, namely .re (Reunion Island), .pm (St. Pierre and Miquelon), .tf (French Southern and Antarctic Territories), .wf (Wallis and Futuna), and .yt (Mayotte).
More information