02/05/2015
As part of the program for new Top-Level Domains (nTLD), ICANN requires in particular that registries of the new Top Level Domains have an abuse prevention and reduction policy. The purpose of the policy is to minimize abusive domain name registrations and behavior (spam, phishing, malware, botnets, etc.) which can have a negative impact on Internet users.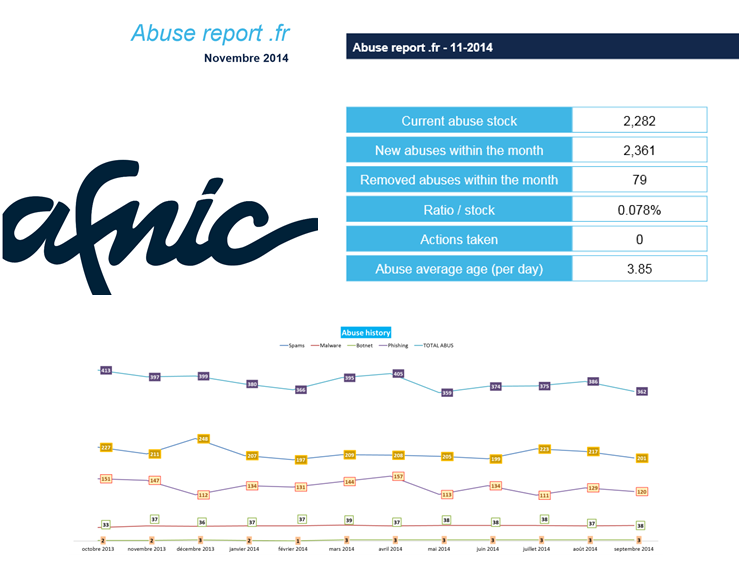 To help registries meet this obligation, Afnic now offers a turnkey solution that includes the following services:
Daily control of the customer base;
Warnings transmitted by e-mail each time a new abuse is identified;
A monthly report for archiving, monitoring the monthly change in the number of abuse cases.
The Afnic service offer is based on a powerful tool that is simple to deploy, enabling registries to communicate on the quality of their TLDs.
For more information